How to remove a tick from a dog
Removing ticks from your dog doesn't have to be a stressful experience! If you went on a walk in nature with your furry friend, you might discover one or many ticks attached to their skin after returning back home. It's important to take this as seriously as possible. Unfortunately, they can transmit different diseases such as Lyme disease. In this article we will discuss the safest way on how to remove a tick from a dog.
What are ticks?
Ticks are ectoparasites, in other words, parasites that live on the outside of the body. They are fairly common in dogs.
How often you see ticks on your dog largely depends on the region you live in, and the places you go to walk your dog. Ticks are common in woodland, grassland and heath areas, but can also be found in your garden.
You are most likely to come across ticks in warmer months, but they are active throughout the whole year.
Ticks don't jump or fly, they drop and climb on your canine when they walk through the area ticks are sitting in.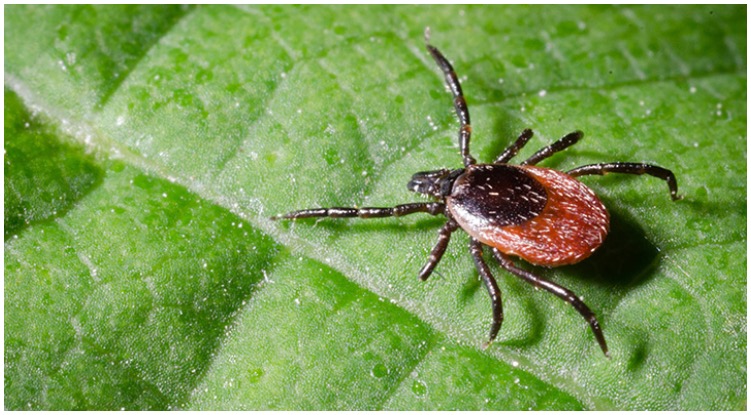 How to remove a tick from a dog?
There are two equally as effective ways for removing a tick from your dog. One of them is removing the tick with tweezers, and the other one with the help of a tick removal hook.
Tweezers
The easiest and most effective way for removing ticks from your dog is with the help of tweezers. Not any tweezers will work though. Use fine-point tweezers and avoid tearing the tick. By tearing the tick may spread possible infections into the bite area.
To then successfully remove the tick from your dog, spread your pup's fur and grasp the tick as close to the skin as possible. Pull it out straight and upward, in a steady and slow motion. This way of removing ticks will prevent the tick's mouth from breaking off and remaining in the dog's skin.
There is a common misconception that the head remains embed in the skin. That's false, ticks don't have heads in the conventional sense, and the part that attaches to your dog's skin is actually the tick's mouth.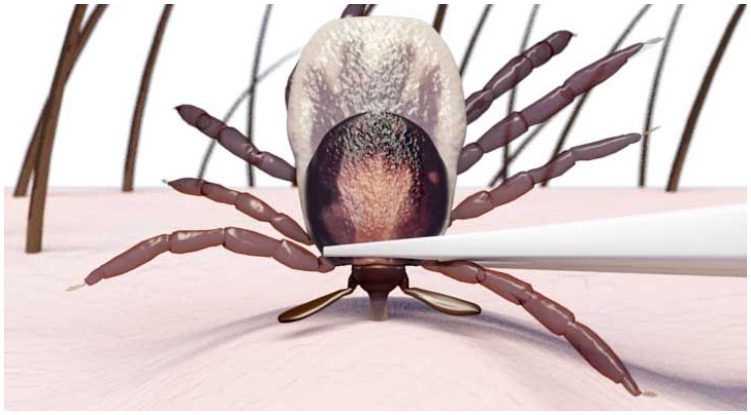 Tick removal hook
The other option that may even be easier to master is with the help of a tick removal hook. If you live in a tick-dense area, definitely consider investing into good quality tick removal hooks. There are several types of hooks, like the Tick Twister or Tick Stick.
You place the prongs on either side of the tick, and then you just twist upwards.
The one way you never want to remove a tick from your dog is with your fingers. It's not only highly ineffective, but you may even infect the bite area.
After successfully removing the tick make sure to wash your hands throughly. Clean the bite size with rubbing alcohol, and make sure disinfect the tweezers or tick hook.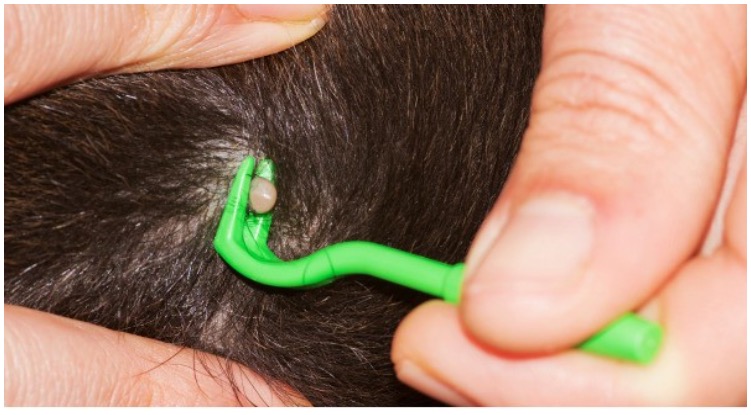 Preventing tick bites in your dog
There are ways to prevent tick bites on your dog all year round.
One very effective way are oral prescription products, such as Nexgard and Bravecto. They provide great protection not only against ticks, but fleas too!
For over-the-counter prevention, Frontline Plus or Seresto collars make a great option.
Conclusion
While tick bites only cause mild irritations, they can carry some serious diseases, such as Lyme disease.
It's important to regularly check your dog for ticks, and remove them as soon as you spot one.
The most effective way for removing ticks from dogs is with the help of tweezers or tick removal hooks.
Ticks can't jump and don't "fall from trees" as most people think, but transfer onto hosts when animals or humans walk through long grass, bushes and brush.