Golden retrievers usually are considered as really helpful and good service dogs, but this golden pup brings that consideration to the next level.
Little puppy Steve helped his owner by carrying his own poo bag while they were together on a walk. Steve was walking on a leash hunched over the blue poo bag, refusing by all means to let it go.
Struggling to talk through her laughter, his owner said: "Eww! Steve, you don't want to carry that."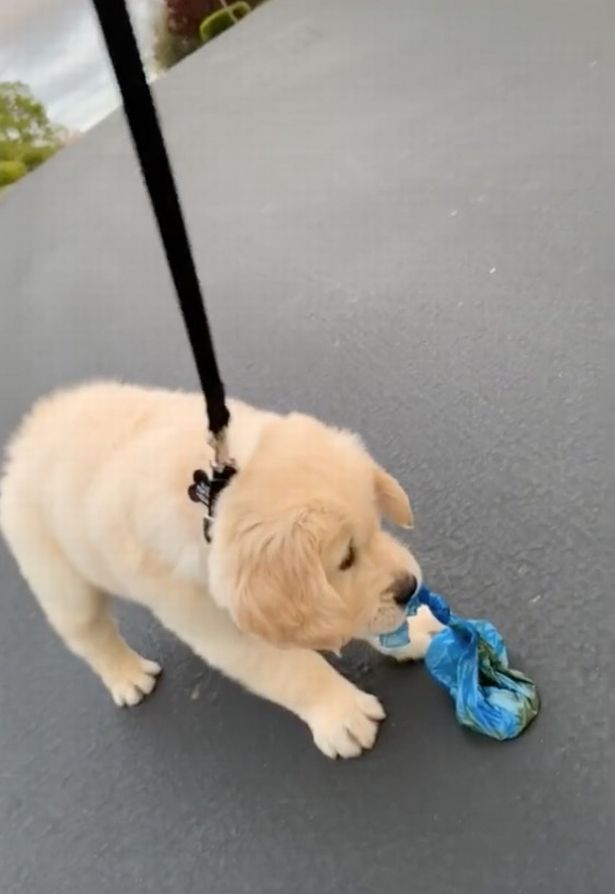 The innocent pup continues to cling protectively onto the bag, even after his owner commands: "Drop it!"
Finally, the bag loosens from his grip, after which someone gently takes it out of his mouth.
The video has been a huge hit on the internet with more than 2.8 million views on TikTok since it was uploaded by user @kenziekinn.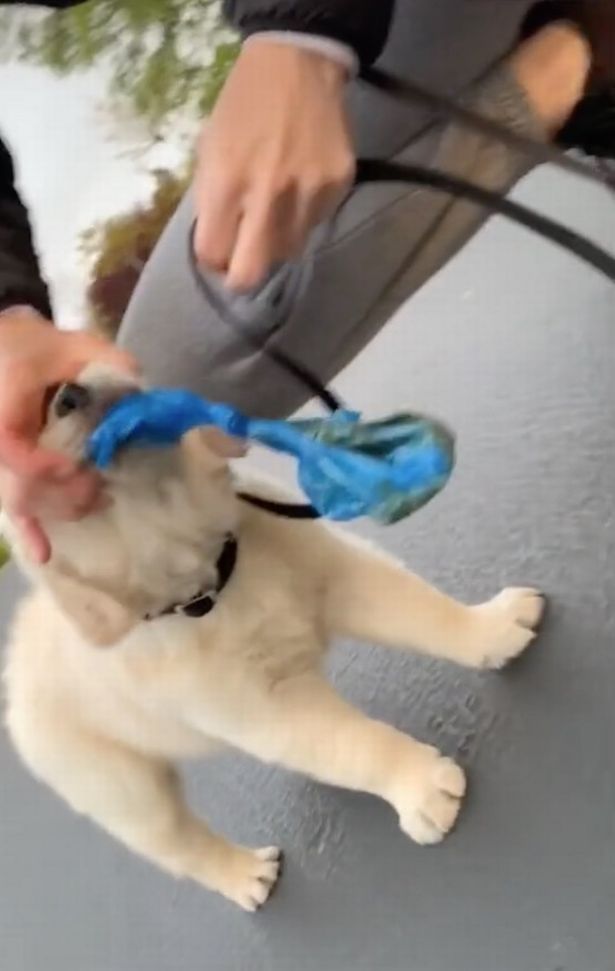 Hundreds of people left comments under the video absolutely admiring how polite this golden pup is.
One viewer jokingly wrote: "He said I did it I carry it."
"He's more mature than humans who just leave it behind," commented someone else.