Golden retriever named Kayla instantly became famous.
No, she's not gone viral with some funny and adorable video, and she didn't make a friendship with koala or cat.
Kayla became the first Golden retriever in more than a decade to join the Guide Dogs Tasmania.
The positive impact guide dogs have on the lives of Tasmanians living with a disability did not change during COVID-19.
Guide Dog services program manager Kim Ryan said along with selling a new range of Tasmanian produced merchandise, it was also a chance to introduce the community to some of its newest members.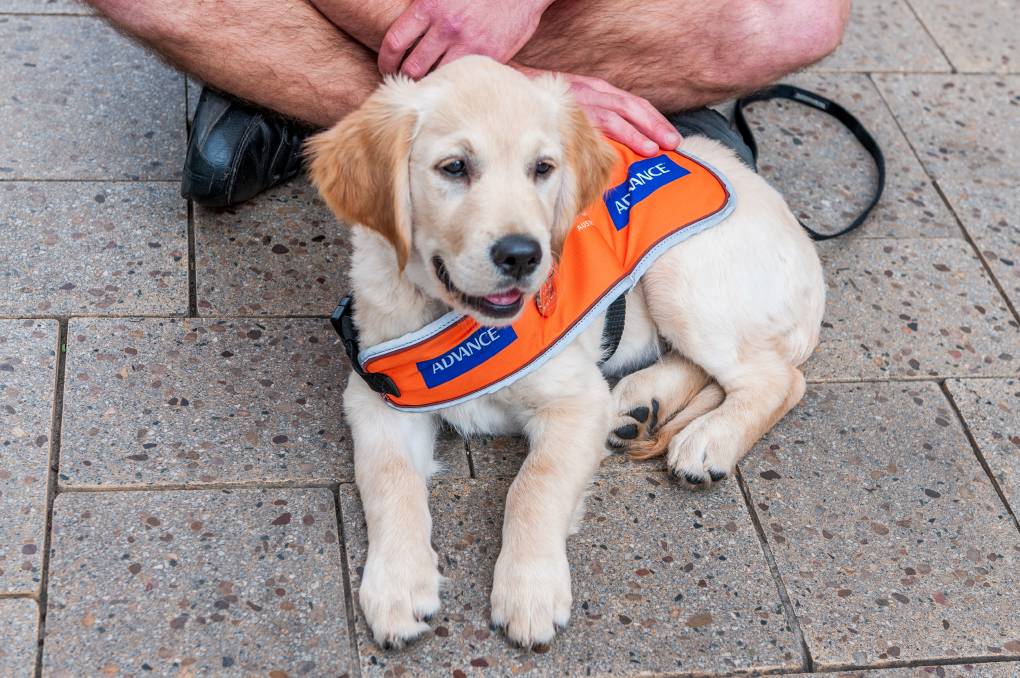 This was time for Kayla, and everyone was very happy with the new addition.
"We are really excited about introducing the new breed. Our ambassador dogs Murphy and Paris were also out on the streets, enjoying lots of pats and cuddles," Ms Ryan said.
"It's also about engaging our volunteers again, because many of them had to be stood down during COVID.
"So it's now about getting them back out there … engaging with the public and helping to spread the word.
"Guide dogs have still needed training throughout COVID and we've still got them there, ready for clients."
It costs more than $50,000 to raise and train one guide or assistance dog.