You will not have big problems if you decide to keep the dog in the apartment. They are very grateful for the maintenance and the dog will not cause you "trouble" on the carpet, furniture and inverter of the apartment. However, the golden retriever will show its full beauty and grace if you keep the dog in the yard.
The first step is to form a box. The main thing you have to pay attention to when it comes to boxing is making a house. The doghouse must have appropriate characteristics so as to enable the dog to shelter well from rain or cold. The size of the box must not be determined arbitrarily. It must be such that it is spacious enough for the dog to feel comfortable in it, but on the other hand it must not be too big because that way the dog will not be able to warm himself with the heat of his body in the winter.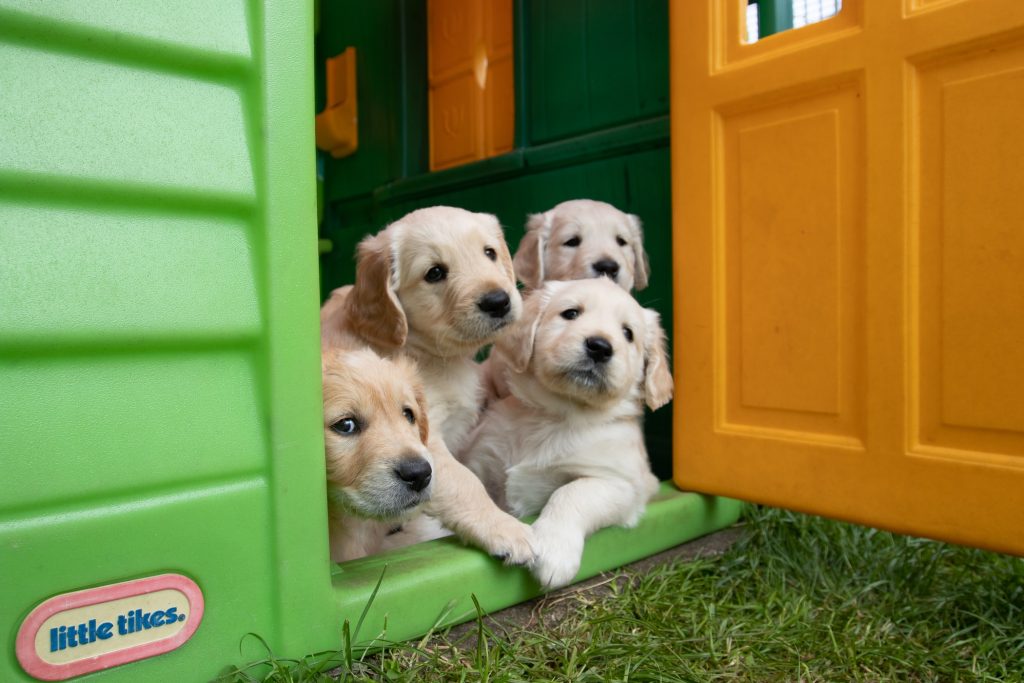 Doghouse (dimensions of the golden retriever house)
Let's see what the dimensions of the doghouse are now for our retriever. Look at the picture and follow the explanation.
So the height of the house (between two burgundy lines) is such that it corresponds to the height of the dog. It is rare that he will straighten to full height in the house, but it is still better to make a sufficient height.
The size of the opening (blue line) must be about 5-6 cm larger than the maximum height of the dog's chest.
The width of the house (green line) must be such that the dog can turn its entire length in it.
As for the dimensions of the house for the golden retriever, it is best to follow the following measures (these are internal measures).
length of the house – it is optimally 90 cm
width of the house – 70 cm
house height – 75 cm
The house from the picture is placed on plinths or some other base to prevent the entry of rain or snow, and it is possible to make a house that has a board on the threshold as in the first, first picture. If you are making this type of house, pay attention that the height of the opening is not small, ie. add for the height of that board that prevents water and snow from entering. But I masterfully complicated it in the explanation, and you know what I'm talking about. Ie. what am I writing about 🙂
For more information about this subject and related content please visit our Offical Facebook group Golden Retriever Club or check our Dog Life category.