A Golden Retriever named 'The Dude,' is doing something so noble and cute, it makes us want to spend every minute of the day with him and his gang!
When three newborn ducklings, Marge, Dot, and Frances, were introduced to The Dude, he didn't know how to react at first. He just stuck his nose into the box and sniffed around, trying to make sense of these new, alien creatures.
He soon realized these were just babies and they needed a father or mother figure in their lives. So, he decided to fill that role himself! He became both mom and dad to these ducklings!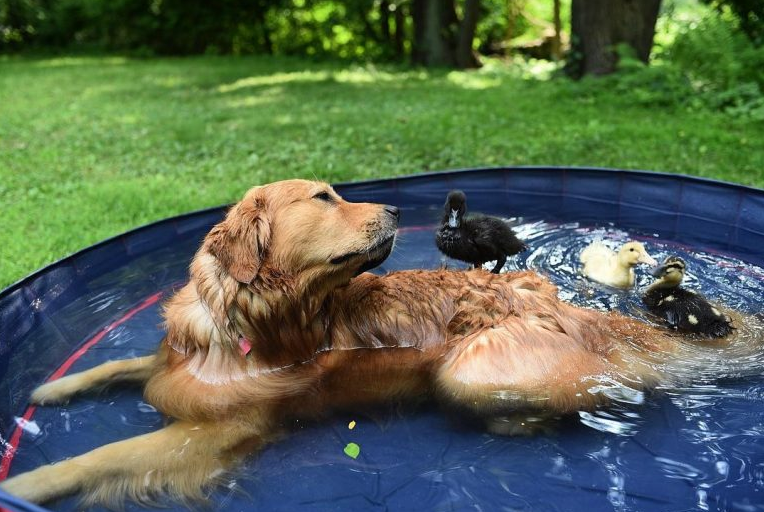 The ducklings were initially anxious around The Dude, but as soon as they realized he's no threat, and that he has soft and fuzzy fur they can lie on, he became an instant hit! They would lie on his tail and cuddle with him all day.
The ducklings followed The Dude everywhere he went. He even helped them learn how to swim by being in the kiddie pool with them! How cute!
The ducks, now a little bigger, spend their day play-fighting and cuddling with their best friend in the world – The Dude! Look at how proud he is of his ducklings!