Have you ever walked your golden in the woods and he finds the biggest and most ridiculous stick, and insists to take it home?
The woman from this TikTok video sure did.
After taking her golden on a walk, the dog tries to take a stick home that seems bigger than himself. The woman filmed her dog carrying the ridiculously long stick through the streets and wrote "mom said the stick is too long but I proved her wrong".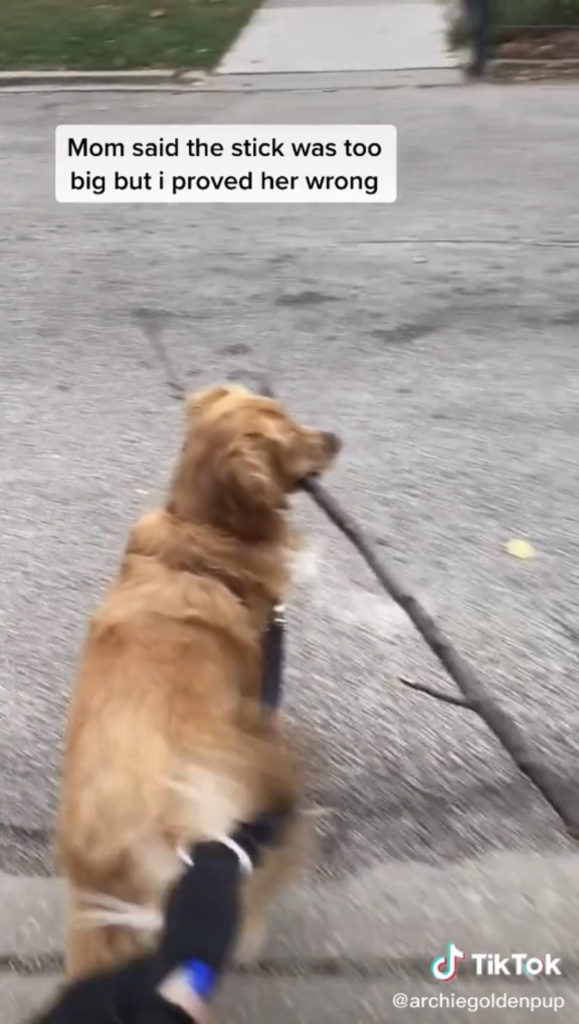 The video was posted on TikTok by the account @archiegoldenpup with the caption: "Gotta shake it till you make it". The video became a huge hit and has over 116 k likes.
Many users shared their similar experiences in the comments, one wrote: "My dog takes the stick bigger than him and takes it inside our house😂"
Another one commented: "When stick is life"
And another one added: "my puppy is 9 weeks but he tries to carry sticks this big its funny lol"