On September the 9th about 300 search dogs worked long hours trying to find survivors. Bretagne was one of them, and the last one to go to heaven.
She died this year at age 16 with her longtime handler and best friends by her side.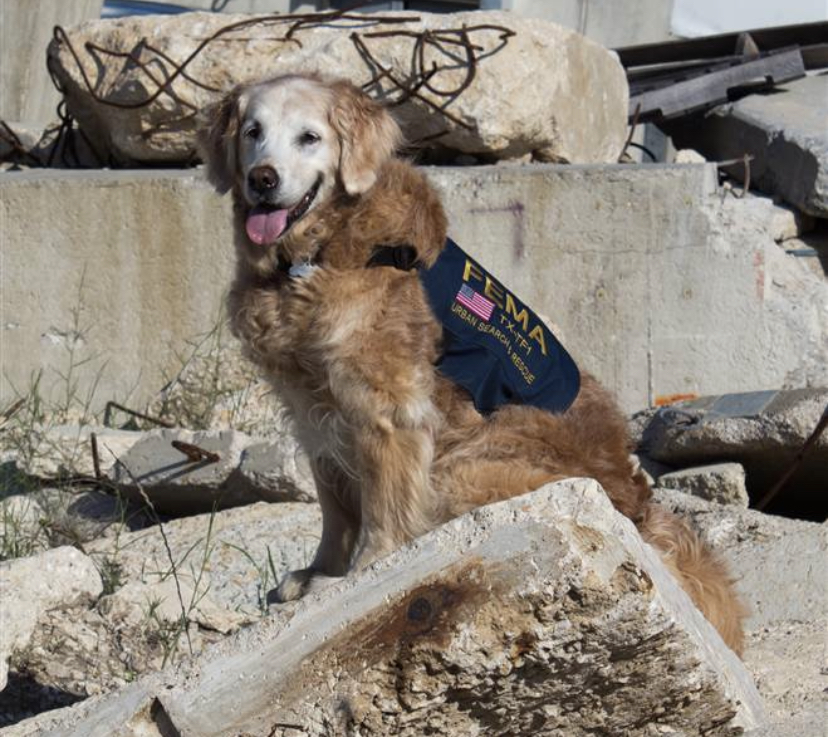 Bretagne (pronounced "Brittany") was an incredibly intelligent golden retriever living an adventures life until the very end.
Unfortunately, in the last few weeks of her life she began experiencing kidney failure and slowing down. She left this earth peacefully and with grace.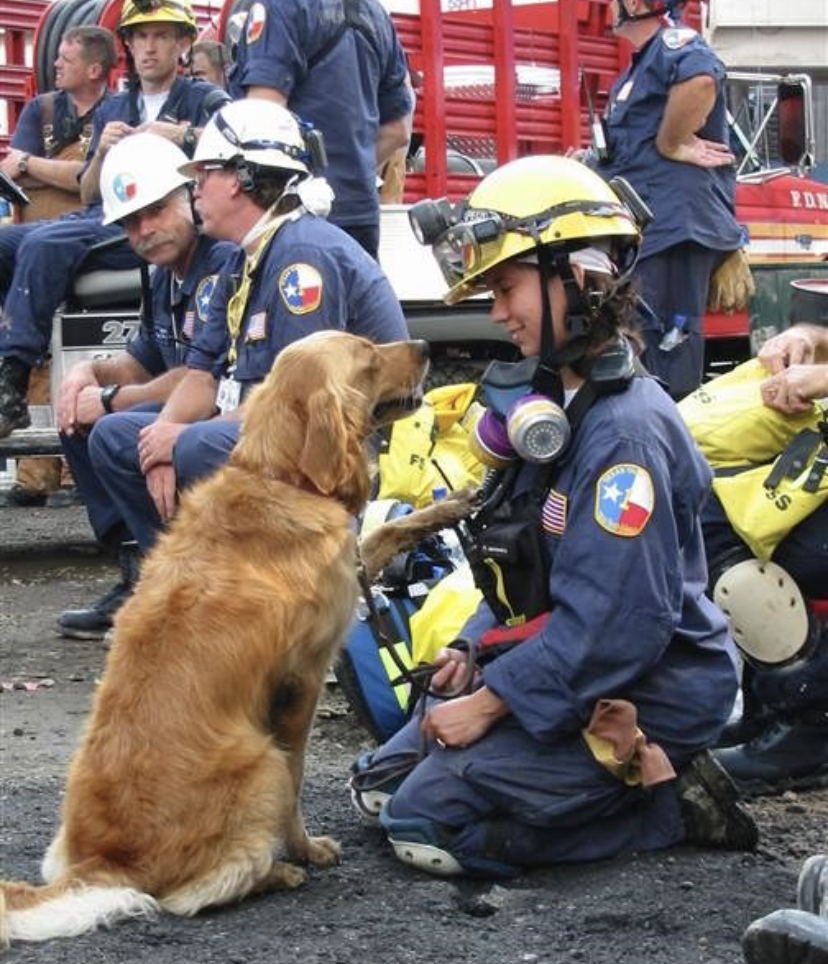 In addition to scouring the pile at Ground Zero in New York after 9/11, Bretagne also helped as a search dog during Hurricane Katrina, Hurricane Rita, Hurricane Ivan and other disasters.
Representatives from Texas Task Force 1 other agencies stood at attention and saluted Bretagne as she entered the veterinary office, they also saluted Bretagne as she departed the animal hospital with her body draped in an American flag.