According to the ranking from HouseholdQuotes, the Golden Retriever is the new most popular breed in Canada.
Canadian dog owners also like Rottweilers and German Shepards, while Goldies was ranked third in this country.
However, UK-based HouseholdQuotes did their research, based on Google searches and Google maps, which shows that Golden retrievers are the most popular dog breed in Canada and the third most popular in the United States.
When it comes to U.S.A., however, the Australian Shepherd came in at number one.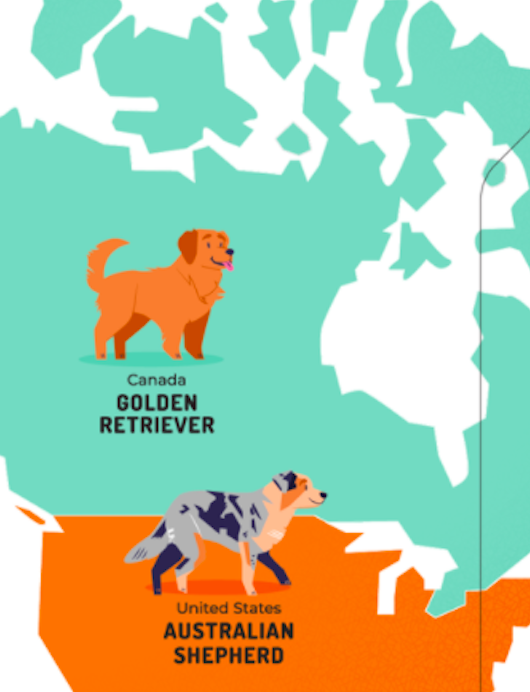 Canada is a long-time home for Goldies, the breed which has three types of Golden retriever: American, English, and Canadian.
Canadian Golden retrievers are usually shorter and thinner compared to English and American type. The average male Canadian Golden Retriever is 23 to 24 inches in height, while females are usually 21.5 to 22.5 inches tall.