We all love our birthdays, right? So did our little fur friends, especially this little guy.
Meet Odin. Yes, he bares a name of mighty Norse "Allfather" God, but he ain't so scary.
Odin is a little dog with big smile.
He lives in Mexico with Joyce Cetina and her family. They adopted him more then 3 years ago. Odin found himself in right place: His family has showered them with love and affection.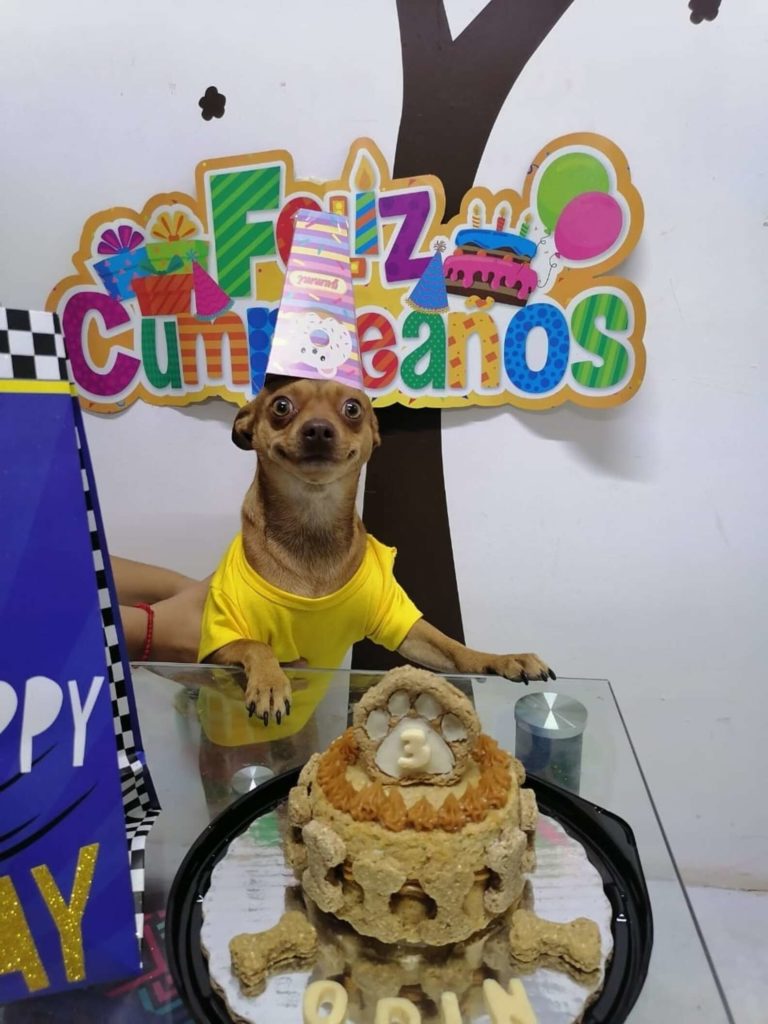 "He's a very faithful companion," Joyce told The Dodo. "He loves to hug and play."
To show how much they appreciate Odin, his family throw a surprise party for him. And it was awesome!
Odin was indeed surprised, but his face showed how much was he touched to to know that they remembered his birthday:
His family ordered a a dog-friendly cake, and Odin was delightful with it.
Odin was confused at first. He wasn't sure what's going on. And then he realises that all attention was for him, and so is cake. He was happy. Very happy.
And, of course, every birthday is complete with the birthday song. And yes, Odin got his too.