Oscar, a Golden Retriever from Australia, underwent a successful surgery to remove tumors. His owner Sarah took a picture of the doggo right after, where Oscar was all blissed out on sedatives, apparently so much so that he smiled.
"He always had a tendency to smile, so that plus the sedatives ends up with this photo," Sarah told BuzzFeed.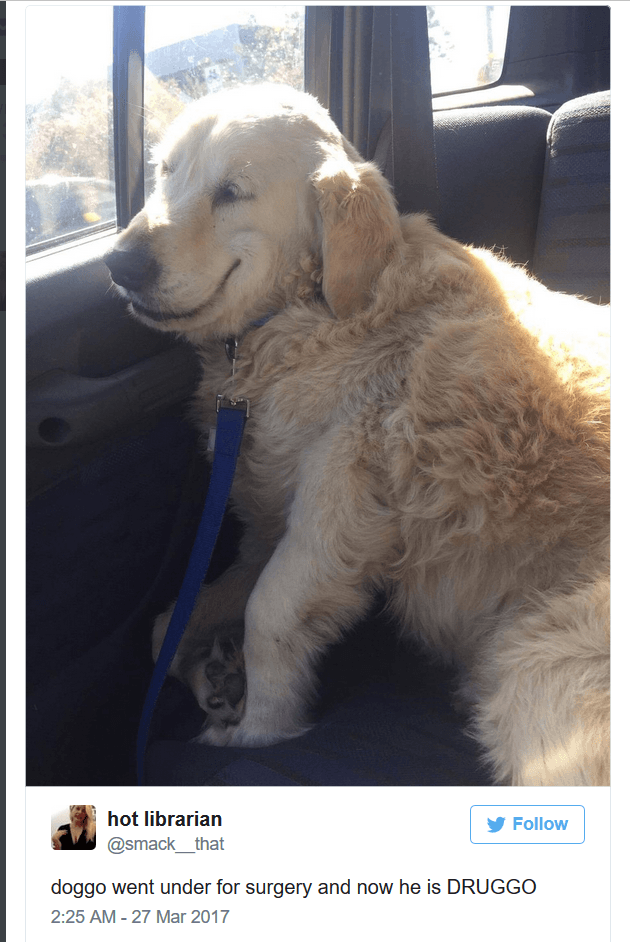 It came as no surprise that the picture went viral, and the people of the Internet absolutely loved it!
"He deserves to be Twitter famous he had 7 fatty tumours taken out," Sarah wrote after the picture was retweeted more than 100,000 times and has nearly 400,000 likes.