Kristen Weiss, a proud golden retriever owner recently shared the most majestic photos of her golden enjoying the first snow in Michigan.
The photos were shared on Facebook with the caption: "With the first snow sprinkle in Michigan, here's to when these flakes landed perfectly on my Remington. 🥰 ❄️"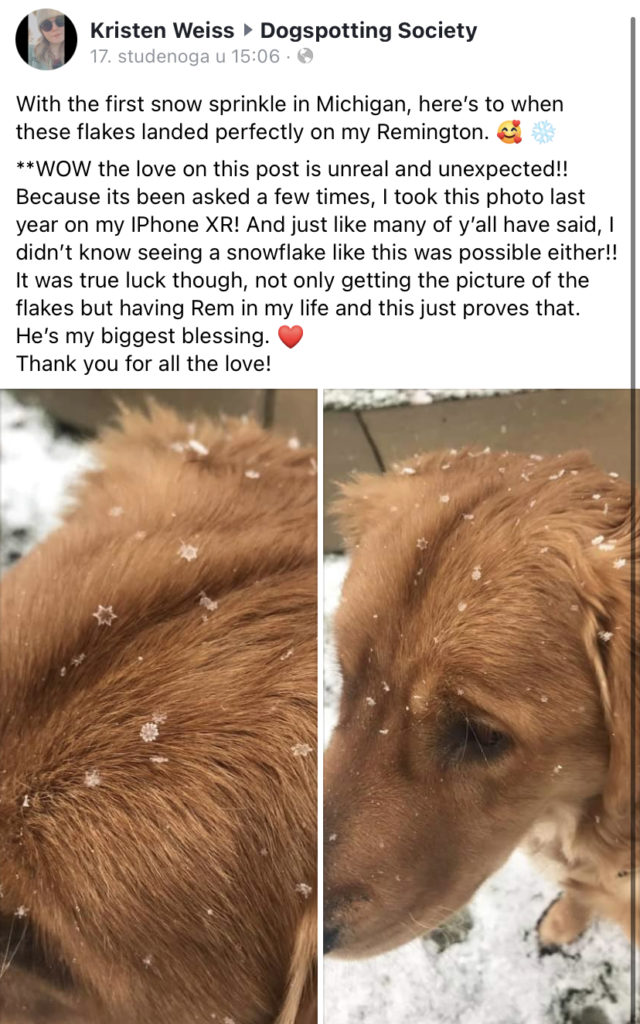 After the post went viral and got over 50 k likes, Weiss added:
"**WOW the love on this post is unreal and unexpected!!
Because its been asked a few times, I took this photo last year on my IPhone XR! And just like many of y'all have said, I didn't know seeing a snowflake like this was possible either!!
It was true luck though, not only getting the picture of the flakes but having Rem in my life and this just proves that. He's my biggest blessing. ❤️
Thank you for all the love!"
People were absolutely mesmerized by how perfect the snowflakes on the dog's head looked.
One Facebook user wrote: "So magical. I didn't think it was possible."
Some people from Australia also jokingly commented: "Wait what, snow actually looks like that on real life. WHAT. Sincerely an Aussie"