Dogs have their own special way of expressing love. Licking, head-butting us or jumping in our laps, we love all of that. But one of our favorite ways of them showing how much the love us is definitely when they bring us stuff, no matter how random it is. These 10 dogs have surprised their owners with buns, eggs or even their pillow.
This is Zoey's pillow. If she likes you, she'll bring you the pillow. You can't touch it, but you can look.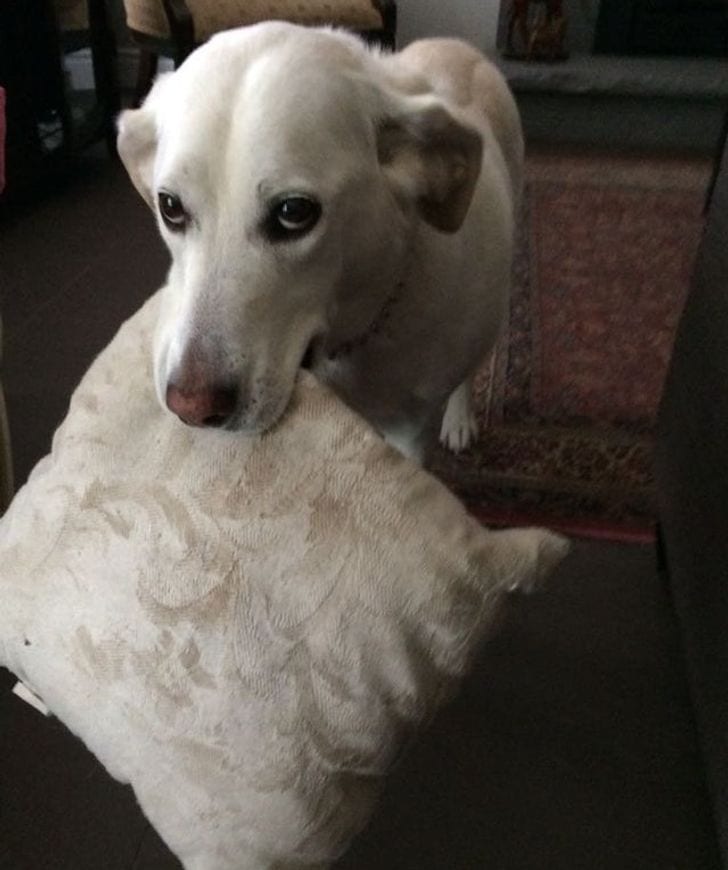 This dog always brings his owner a shoe whenever he gets home.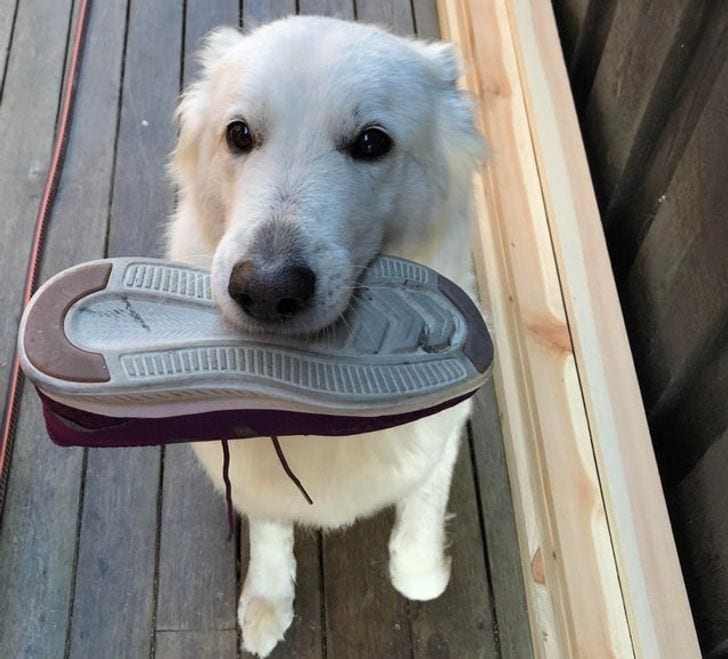 This pupper loves bringing her owners eggs everyday, which she steals from the wild chickens.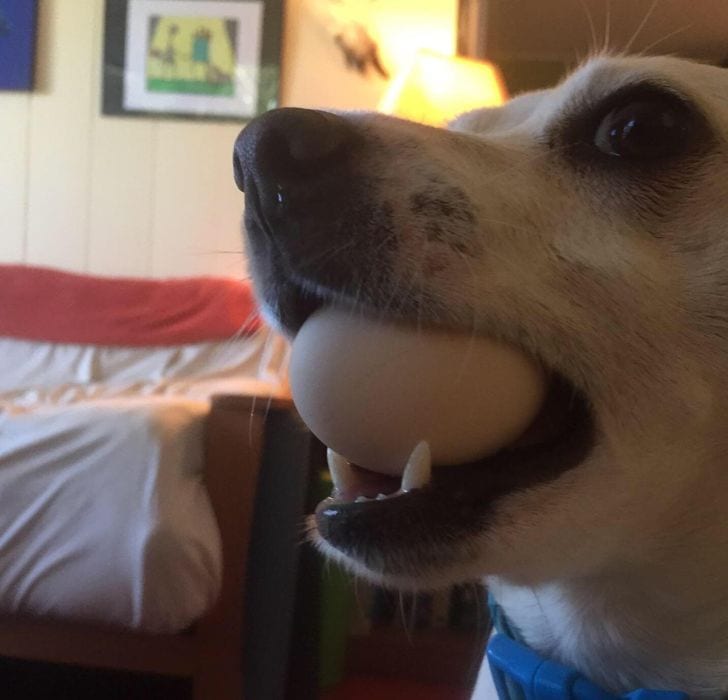 This good boy likes to greet his owner by bringing him stuff from inside the house. He doesn't know why he does it, but so far he has brought him garden scissors, a basket and many forks and spoons.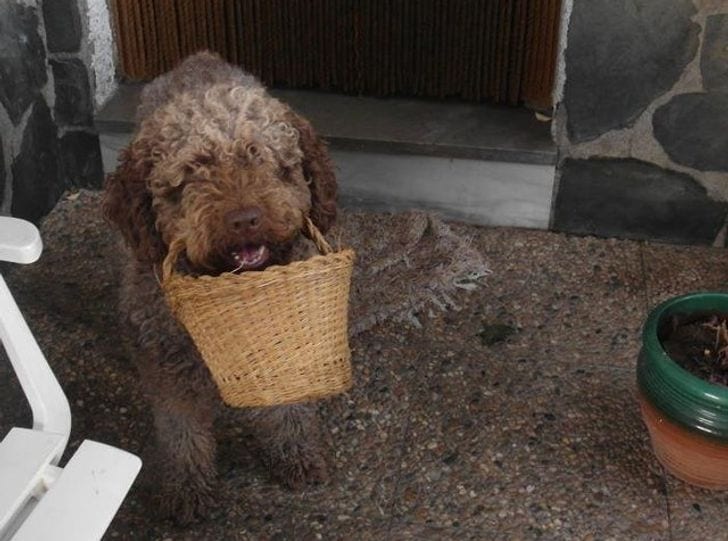 Aspen always grabs things out of the pantry and brings them to its owner with this face.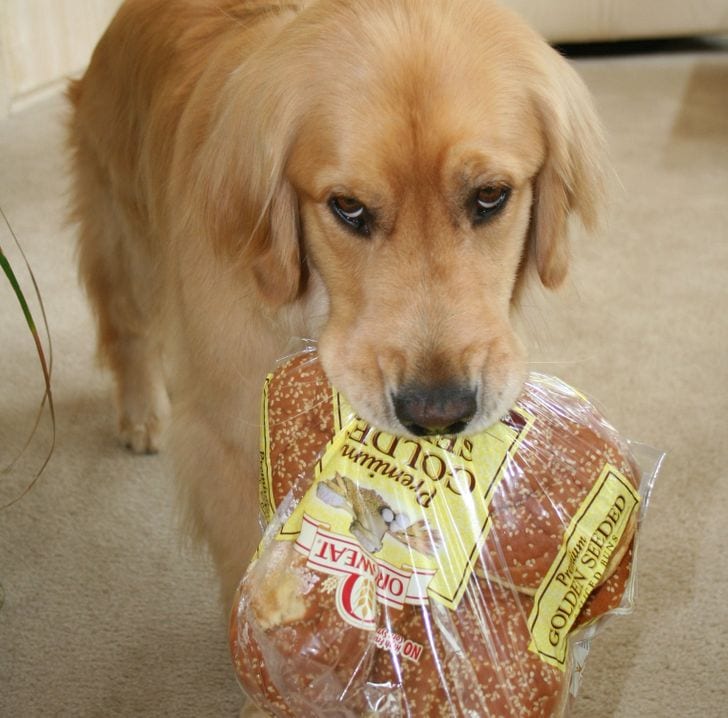 This dog brings her owner things out of his toolbox randomly hoping it'll be something they need. And sometimes it even works.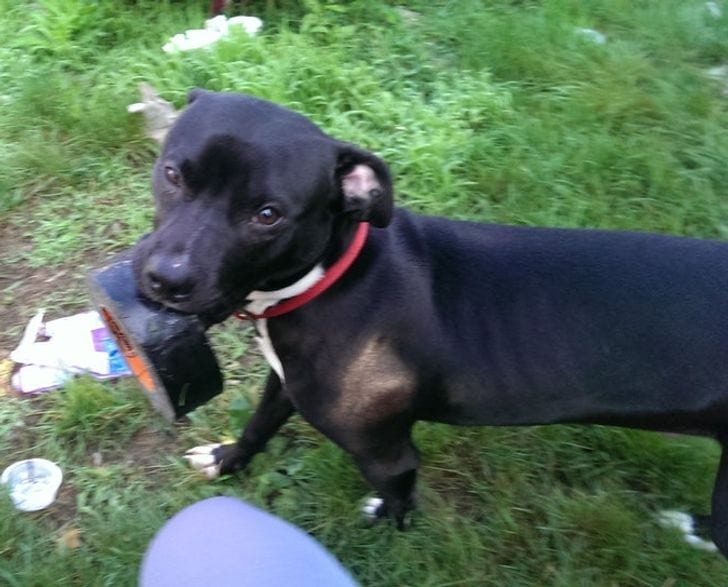 This doggo is thinking: "I'm going to bring my owner a newspaper, owners love newspapers."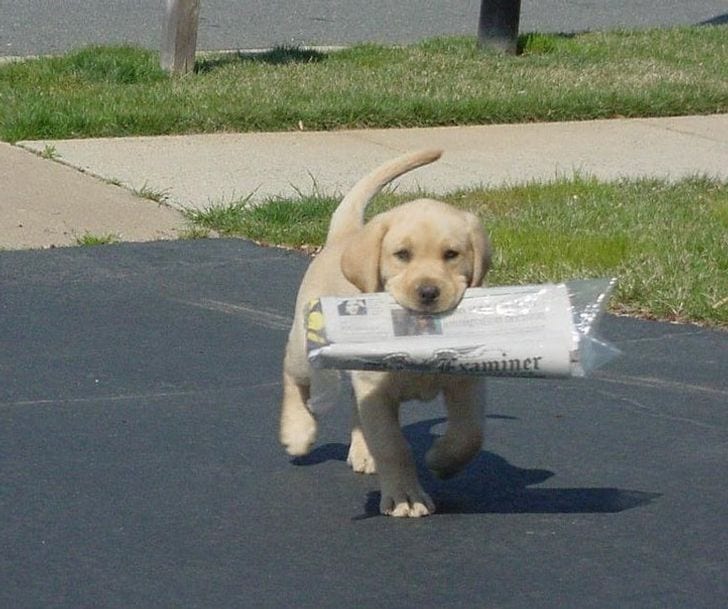 This doggo like bringing her owner dirt… I mean it's the thought that counts, right?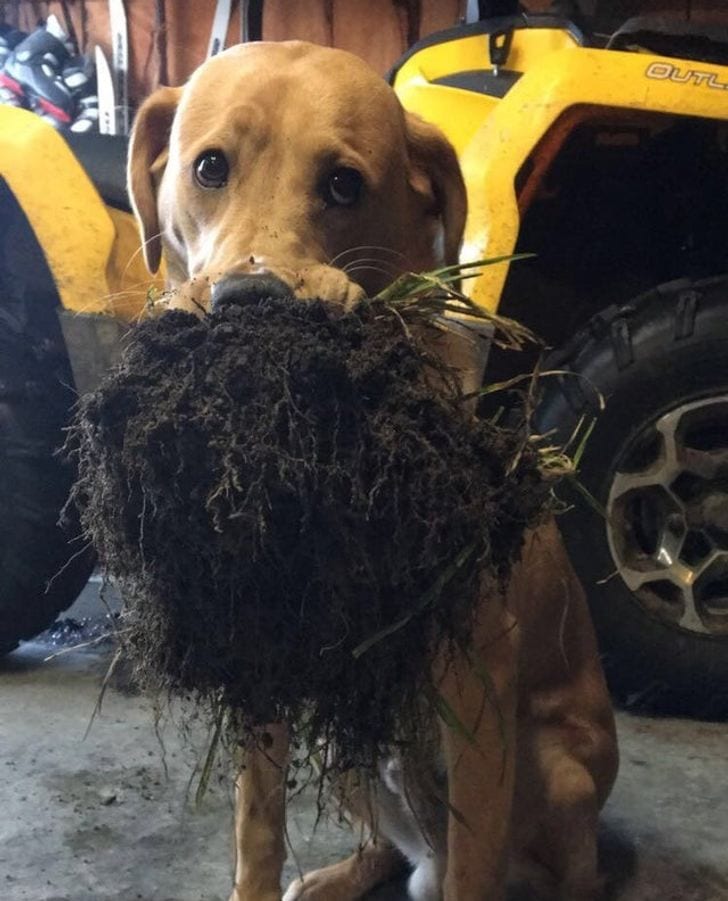 "Hopscotch always brings me a toy when I get home. Today he brought me my husband's lip balm." says Hops owner.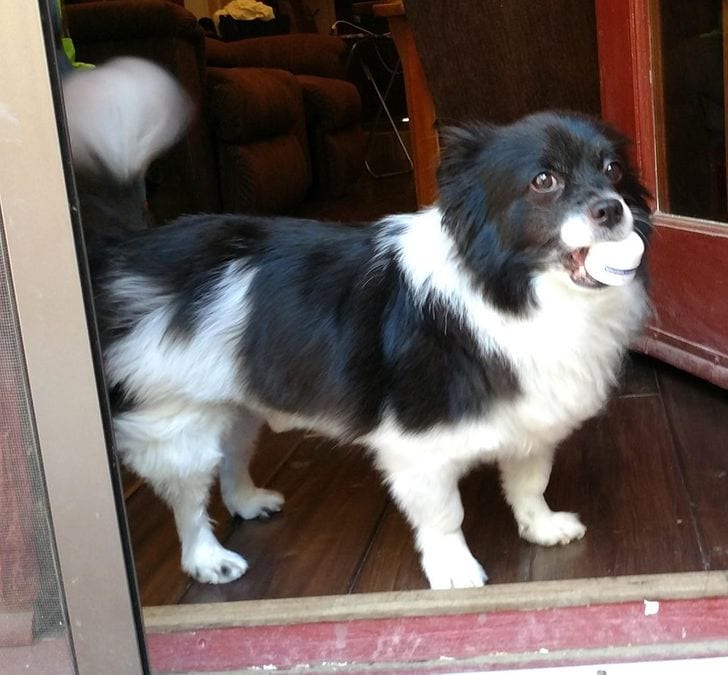 This good boy loves bringing his owner fresh tomatoes. He has to stay healthy!