Golden retrievers love to make friends, even with stuffed toys!
Barley is a 2-years-old golden retriever that lives in Amsterdam with his owners Zita and Marc and of course his best friend- a mini-me stuffed golden retriever named Fluffy. Their friendship really is like no other.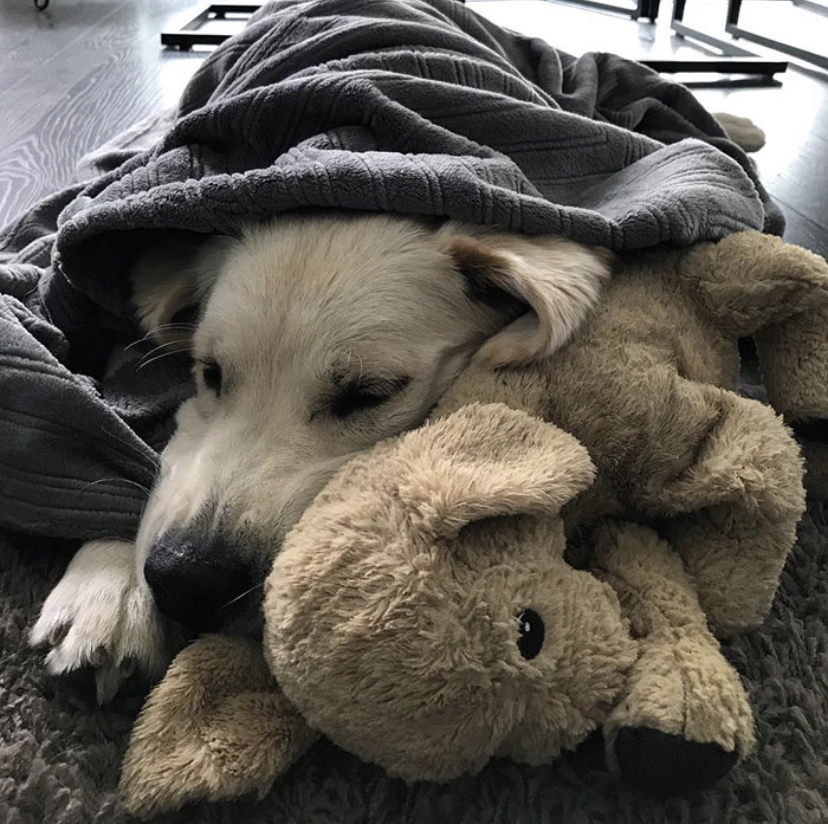 This adorable pooch even has an instagram account @barleyboy, where you can see lots of pictures of him with his bestie.
His owner said to Bored Panda: "Barley's had Fluffy since the very first day he arrived home. Fluffy was bigger than Barley when they first met so they've really grown up together."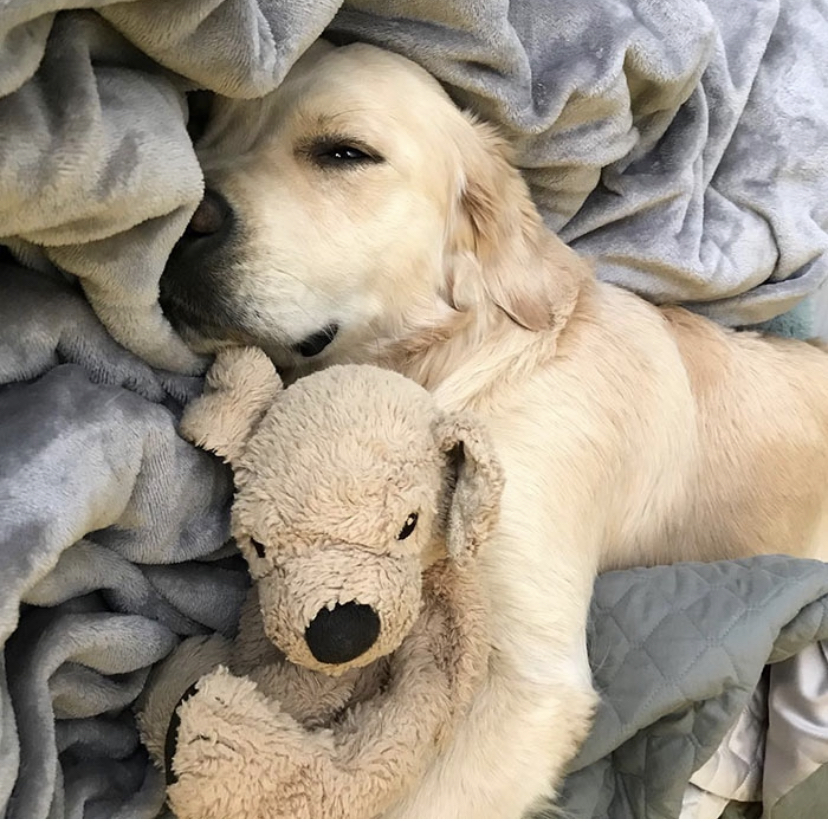 These two really are inseparable: "Barley brings Fluffy EVERYWHERE! Every morning, Barley wakes up and jumps up on our bed with Fluffy. Then Barley brings him out for a morning stroll. They chill together the entire day, it's the sweetest thing."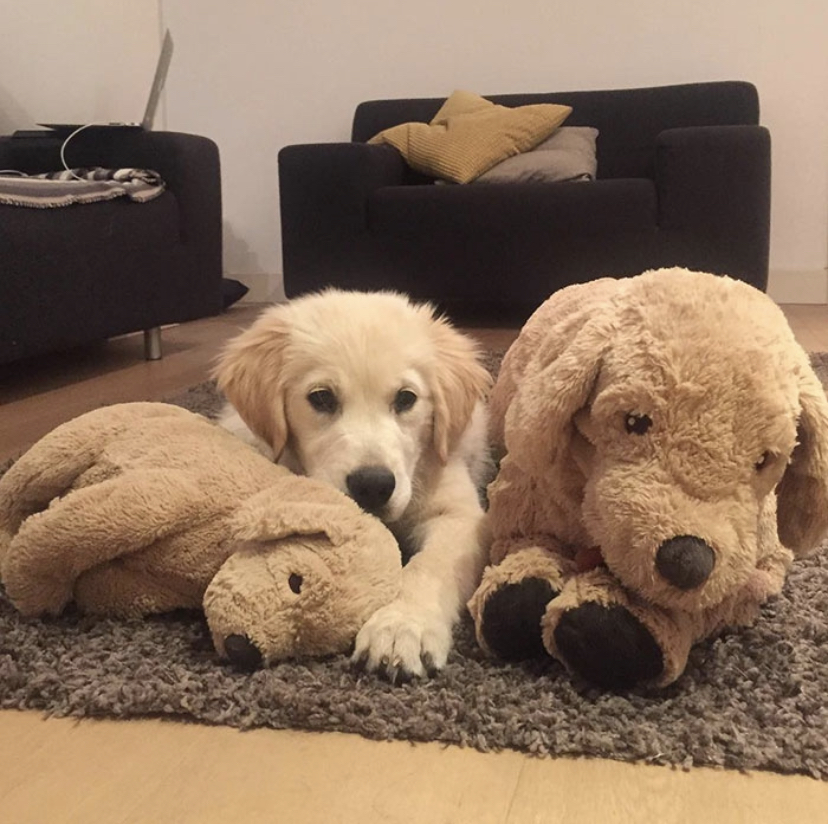 Barely and Fluffy have been together from the start so it comes as no surprise that these two have such a special bond: "Fluffy is his best friend and also his comfort blanket. He's had him since the day he came home."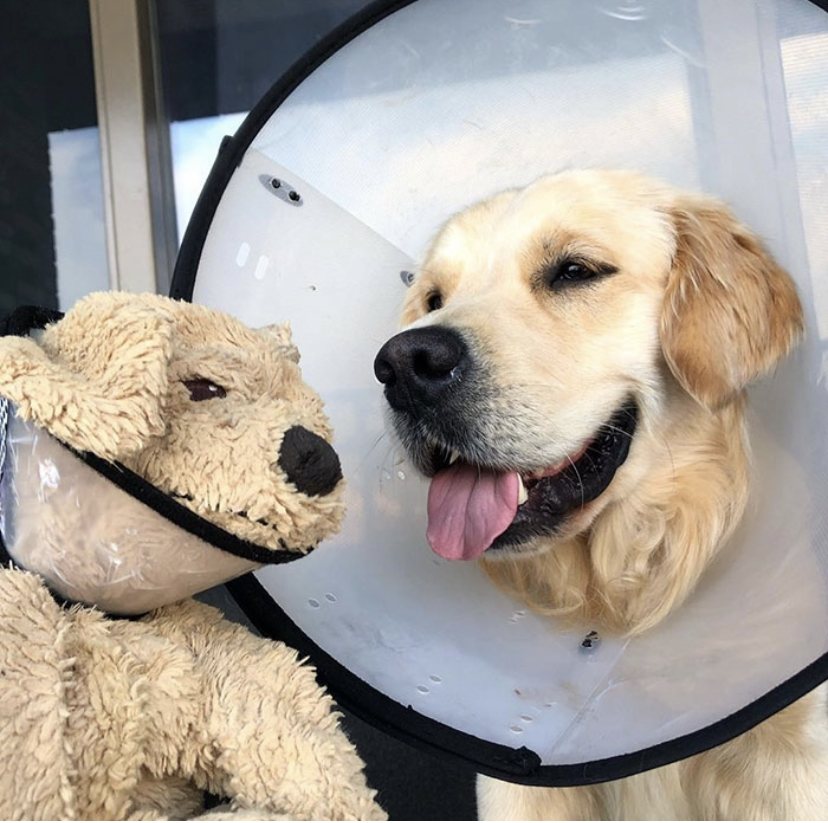 There might even be a logical explanation as to why this precious pooch is so attached to his toy.
"Goldens are known for their soft mouth so I guess he feels comfort when he holds him and he loves the attention he gets when he carries him around everywhere!"