The gentle and caring nature of golden retrievers makes them the best possible breed of dogs to consider getting after having a baby.
They are amazing around little kids and with their soft coat and loving eyes they make everyone, young or old, fall in love with them.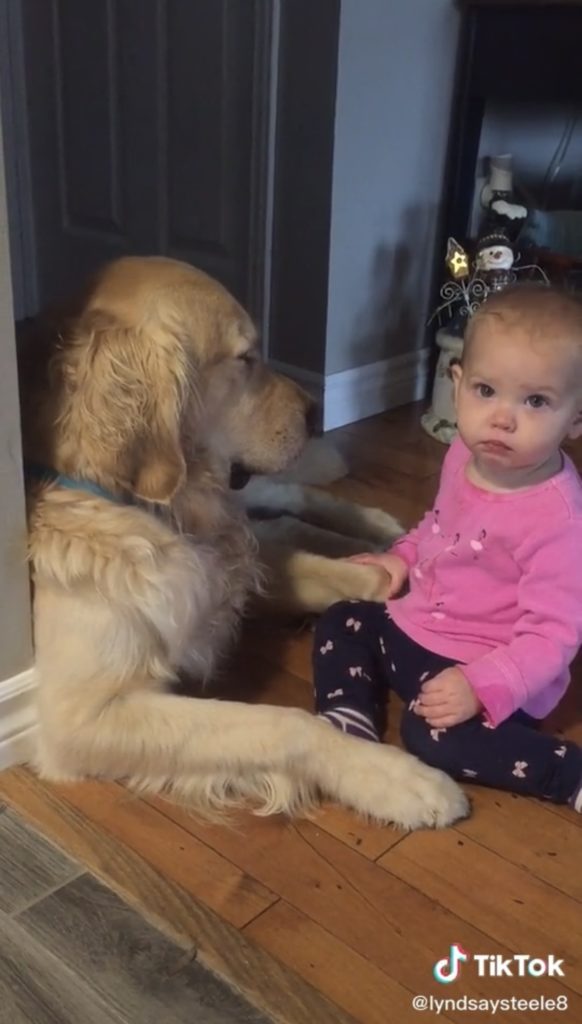 A video of a beautiful golden retriever hanging out with a cute little toddler recently became a hit on TikTok. The video perfectly captures how well these two get along.
The heartwarming footage was shared by the account @lyndsaysteele8, with the caption: "In case you ever need a reason to buy a golden retriever this is one". It soon became viral and over one million people watched it in less than four days.
The adorable video shows a golden retriever laying on the floor with a toddler next to him. The kid was first playing with his coat, after that with his paws, while the dog was patiently looking. One moment after these two shared the sweetest smooches.
The golden appears to feel protective over the kid and looked at it with clear love in his eyes.