A protective golden retriever has melted the hearts of many social media users after he was captured guarding his pregnant owner.
DanDan the golden retriever has been looking after his owner, Xiao Ai, from Chongqing in south-western China, since she fell pregnant six months ago.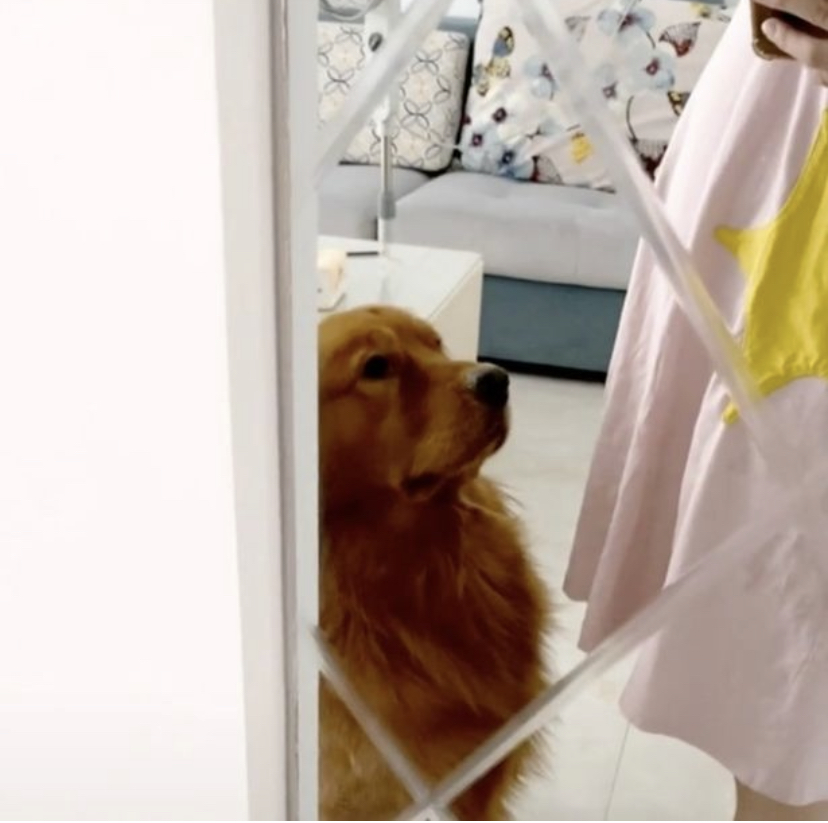 DanDan loves to follow his owner around the house and sit on her legs. The two years old golden just doesn't let his owner out of sight.
The footage was posted on DouYin, the Chinese equivalent of TikTok, and shows the 25-year-old mom to be standing in front of a mirror while her golden is right next to her guarding her.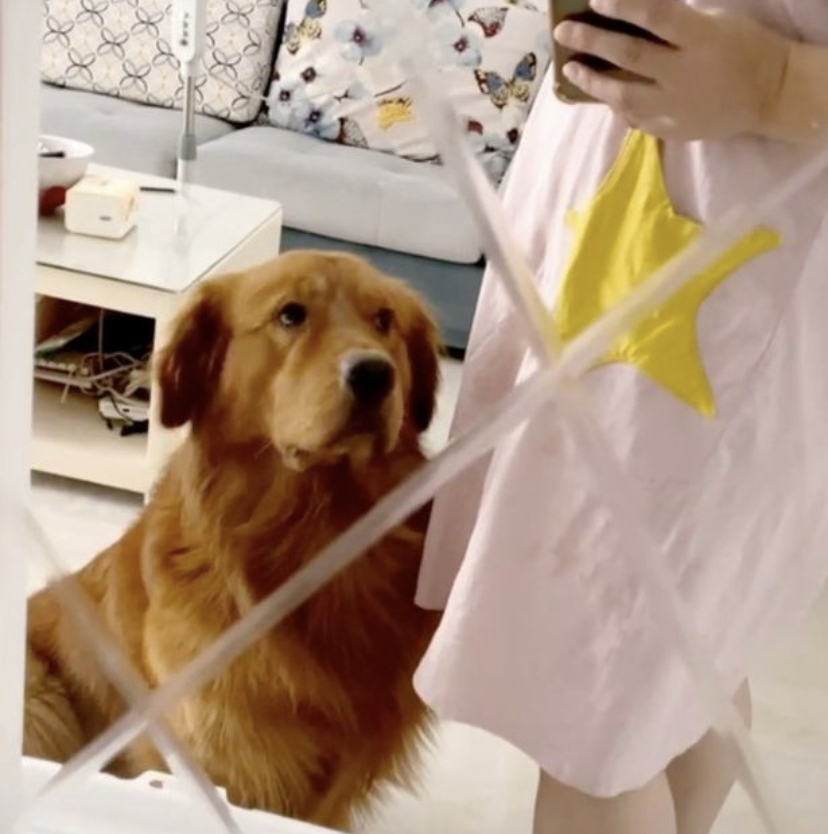 Xiao Ai said in the video: "I'm 24 weeks pregnant now and my dog is treating this pregnancy more seriously than me.
"He is always sticking around and giving me this long face. He is highly alerted whenever someone comes close to me, haha."