A concerning message was recently posted by a Facebook user on the group "The Yellow Labrador Retriever Club".
The post featured photos of a Pitbull at the vet after his owners have been feeding him bones for a long time. The x-ray showed that he had interstitial obstruction, and was in terrible pain.
Here's what the post said:
"STOP FEEDING BONES TO YOUR DOGS !!
A must read!!!!
⛔️⚠️ WARNING⛔️⚠️
Bones can cause serious complications and DEATH
During an emergence surgery early this morning at The Society for Animals in Distress almost a kilogram of bones had to be removed from the stomach and intestine a 2 year Pitbull. This very loved pet is left fighting for his life through a simple act of ignorance.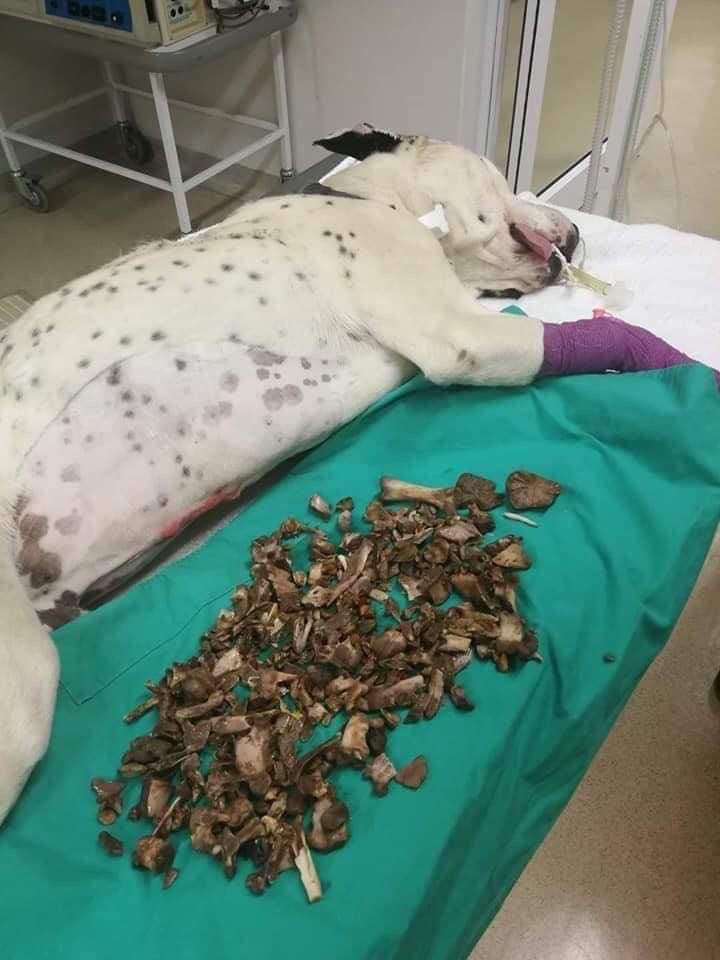 Bones can cause intestinal obstructions, choke, puncture holes through the intestines, fracture teeth and a multitude of other problems – it's just not worth it!!"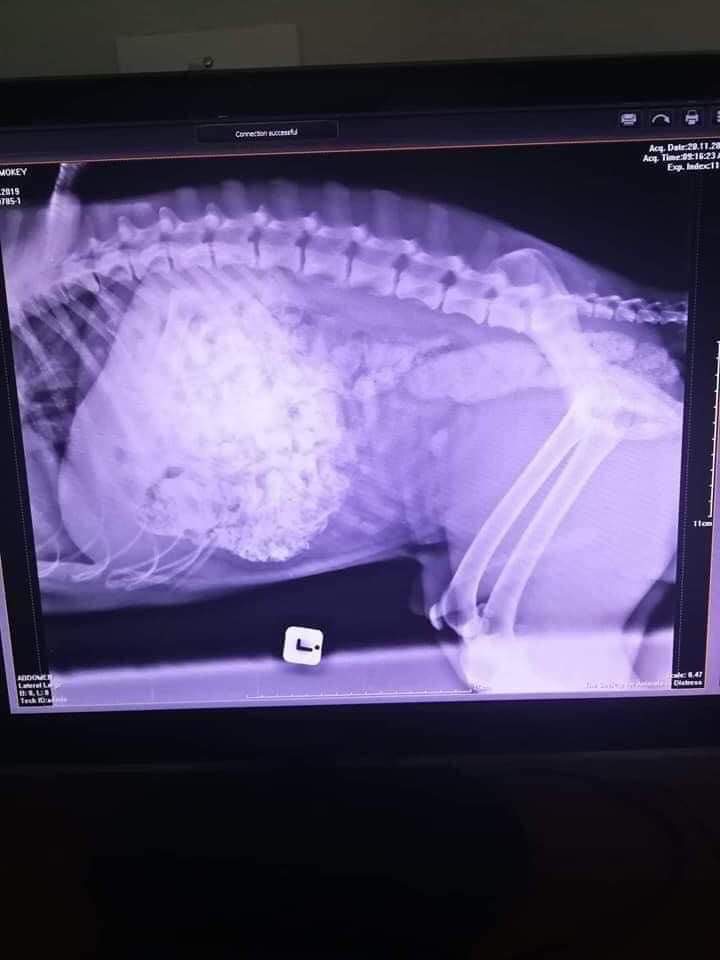 Tell us what do you think about this topic? Do you feed your dog bones? Will you still be doing it after reading this article?
Let us know in the comments.