Addie is a golden retriever with quite a strange habit – she loves to sleep with her head battered by an automatic door.
The pooch was filmed halfway inside and outside of her owner's home.
While Addie is dozing off the door continues to shut on her head before going back up again.
Addie shakes her head but otherwise acts oblivious to the discomfit.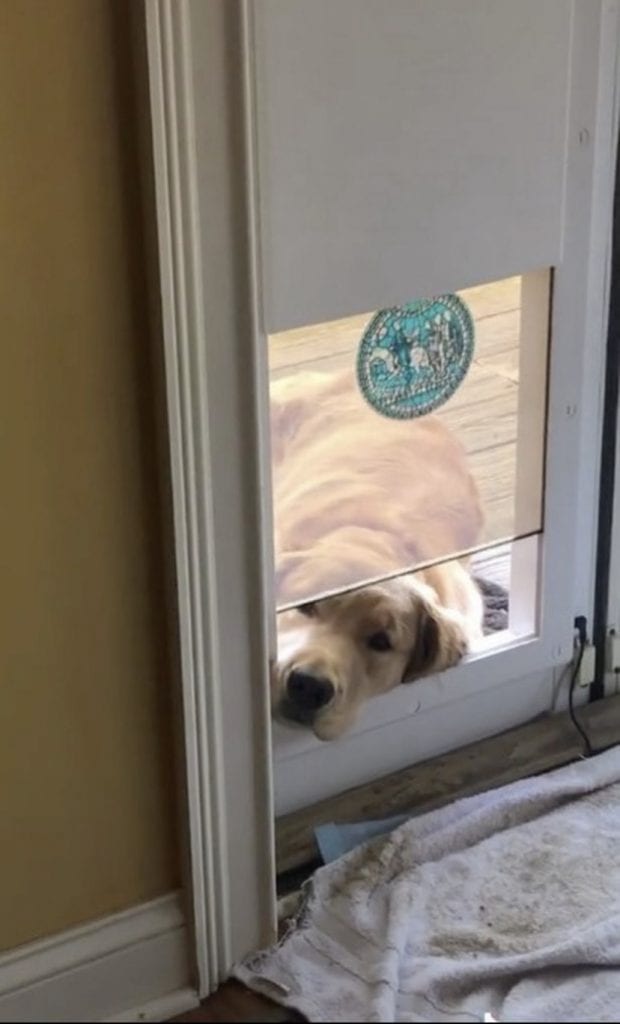 Her owner shared the funny video on TikTok with the caption: "She cracks me up."
The video has since been watched more than 3.4 million times and received thousands of comments.
One user jokingly wrote: "She's just trying to feel something."
Another one commented: "I just found my spirit animal."