Do you even remember a life before adopting your golden retriever? Let me remind you – it was pretty boring!
These nine illustrations perfectly capture how your life changes after you decide to bring a golden into your life.
All of your clothes are now filled with their hairs, you can't eat without them being right next to you counting the bites you take without them and your mornings now include long walks and cuddles.
We hope you will enjoy these illustrations just as much as we did:
#1 The photo gallery on your phone basically only contains various pictures of your dog: sleeping, eating or doing nothing in particular.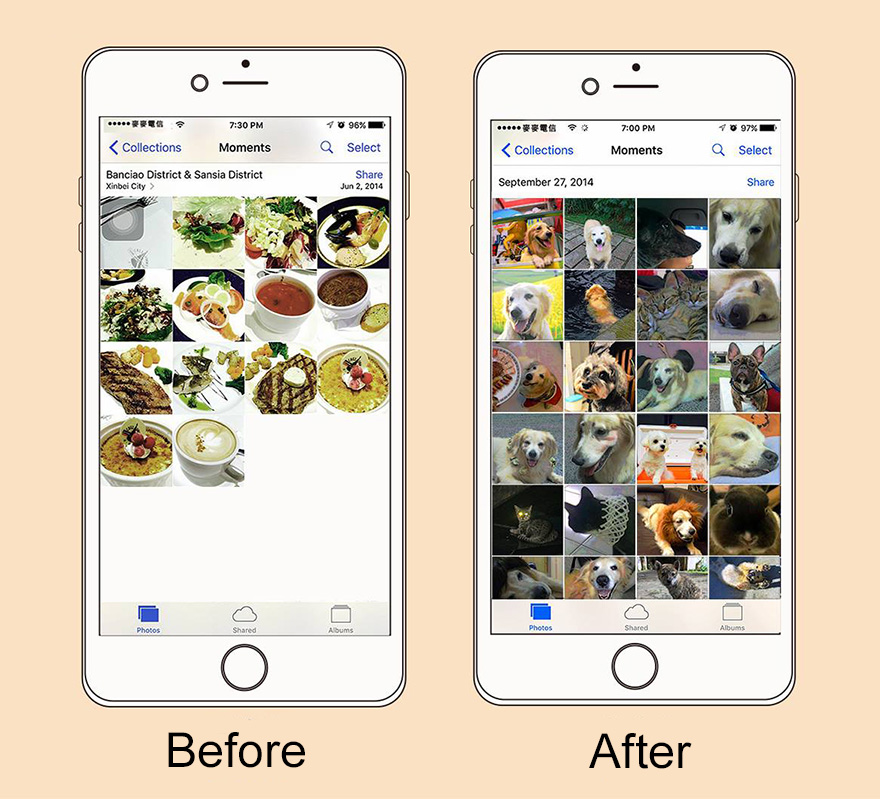 #2 You spend a big part of your paycheck on them and you have ZERO regrets.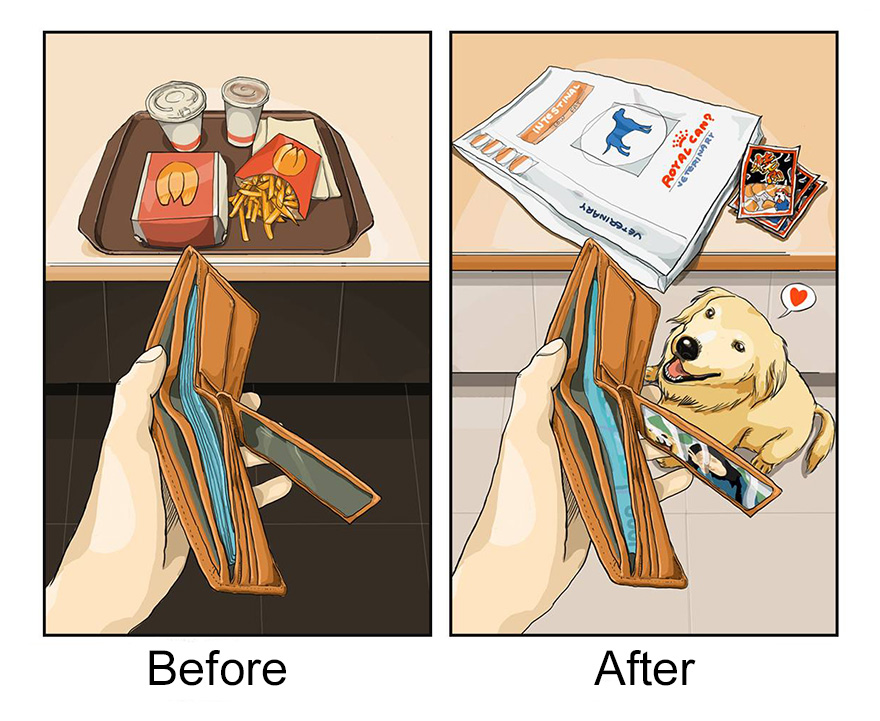 #3 The moment you decide to adopt a dog is the moment you say goodbye to having a perfectly clean car…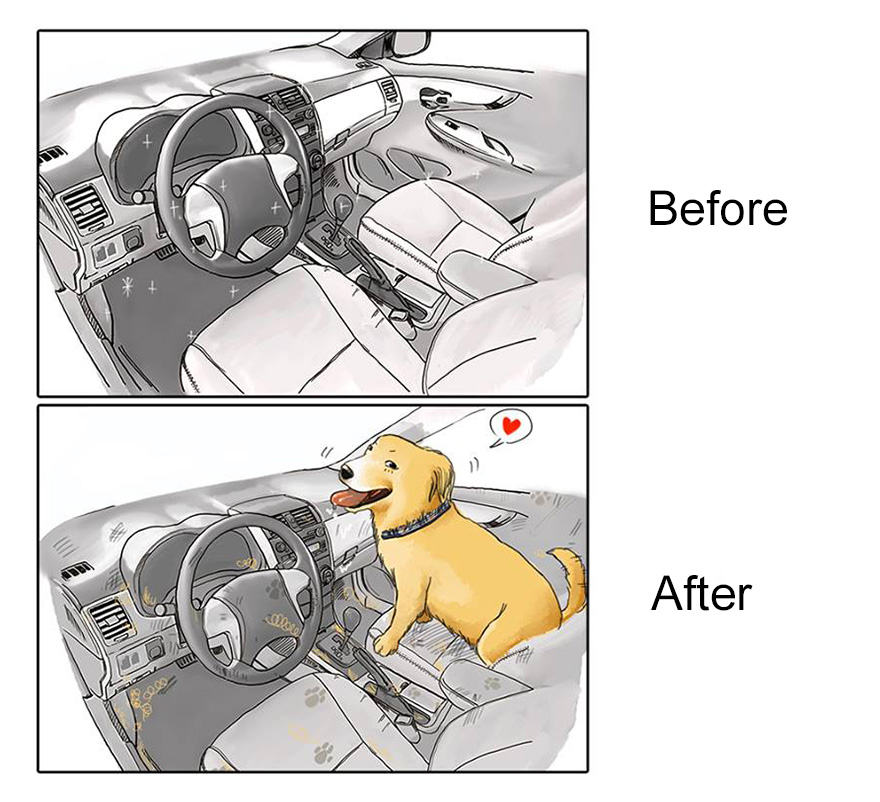 #4 … and house as well.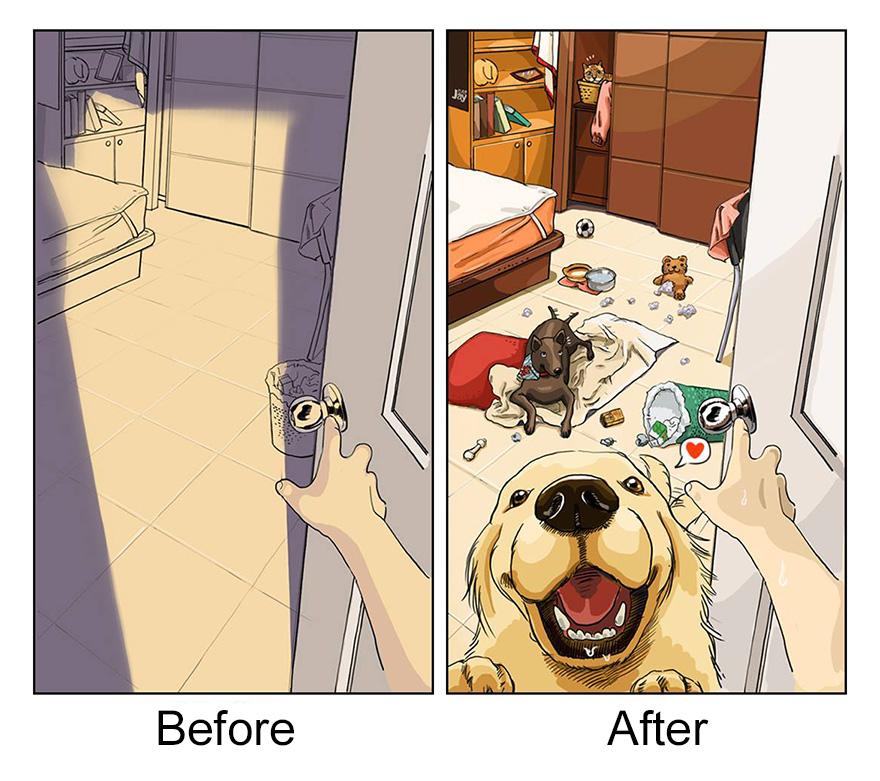 #6 You will have a complete change in attitude when it comes to boundaries with pets.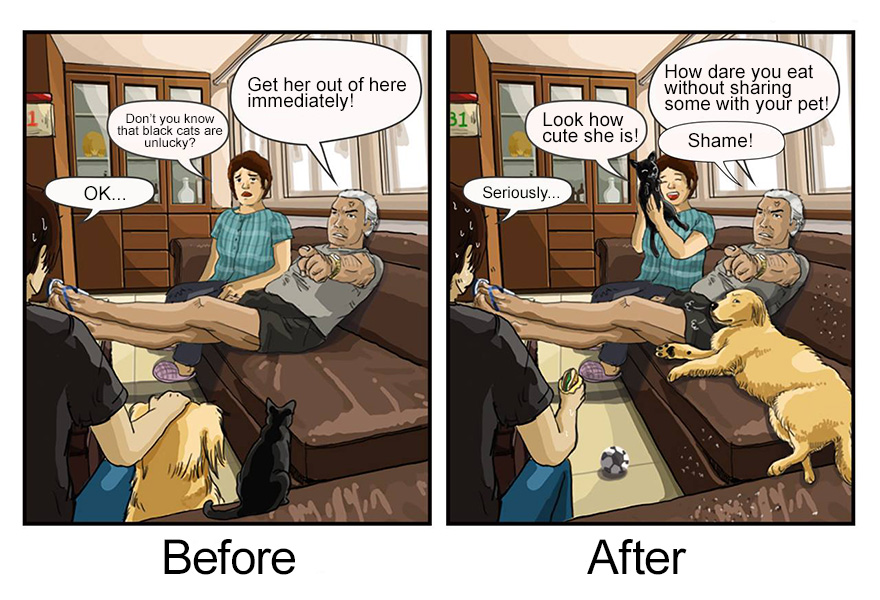 #7 Get ready to buy some extra chargers and headphones.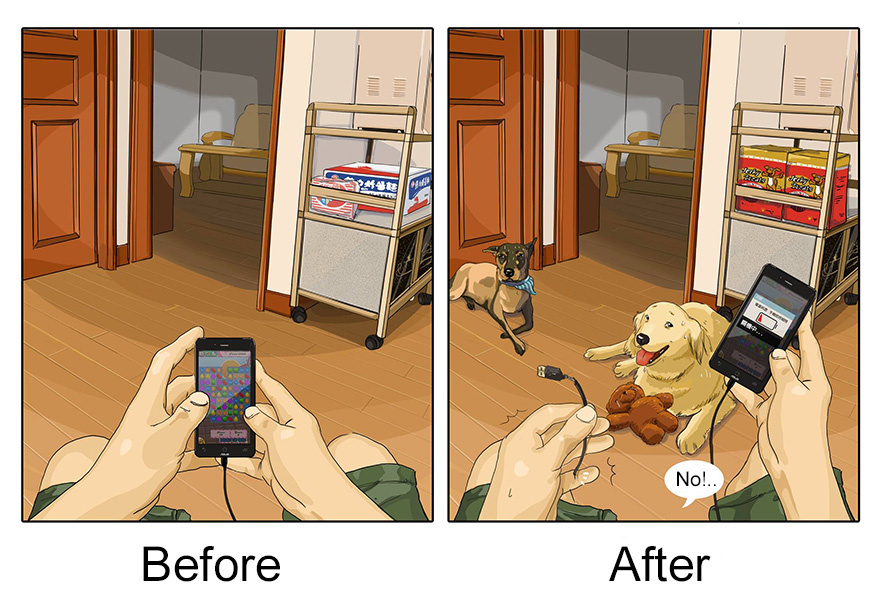 #8 The only thing you will do in your free time is going on walks and playing with your dog – and you wouldn't change it for anything!