The first few days after welcoming your golden retriever puppy you will spend wishing that they never grow up. But a few weeks after that you will realize that, in fact, it seems like they don't stop growing!
Golden retrievers really do grow up fast, at least when it comes to body measurements. Luckily, at heart, they will stay puppies for the longest time.
To make you realize how fast your pup will grow into an loving giant we are bringing you six amazing pictures capturing their transformation from a mini fluffy ball of love, to a bigger as loving and fluffy dog.
Enjoy them!
#1 This little guy who aged so well!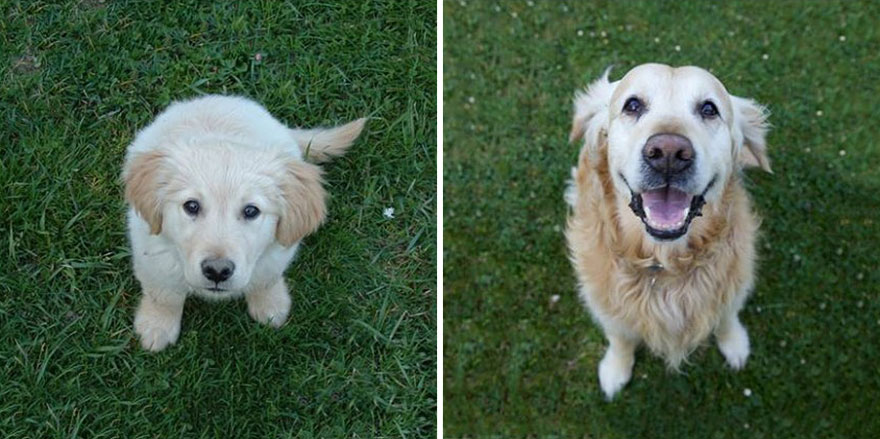 #2 Future leader dog living up to the high expectations.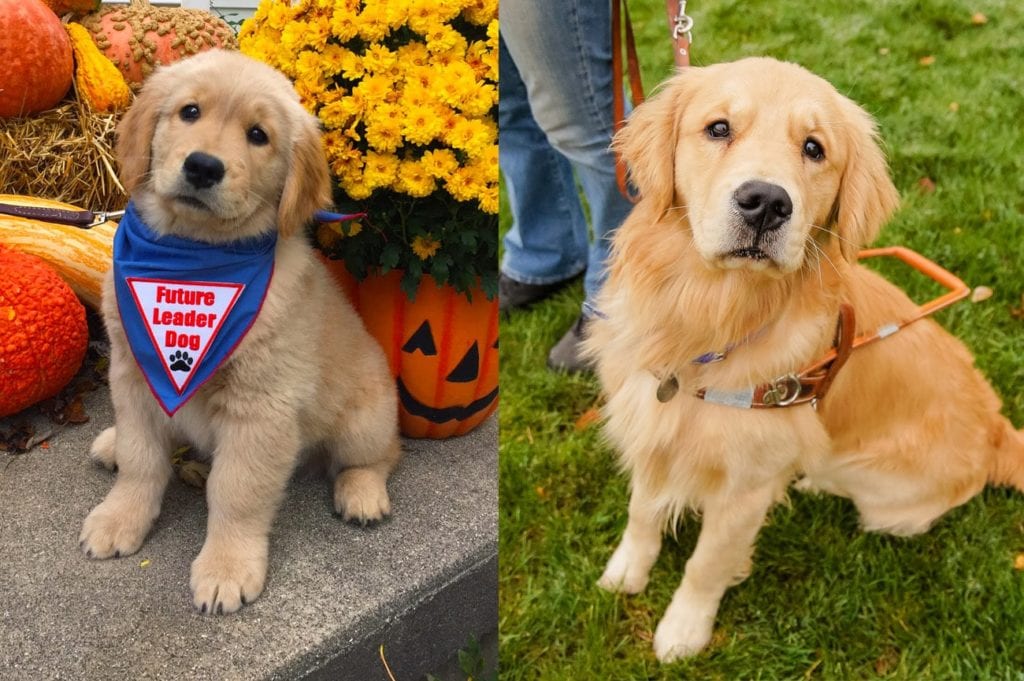 #3 This handsome boy who switched from bow ties to regular ties but looks equally good in both!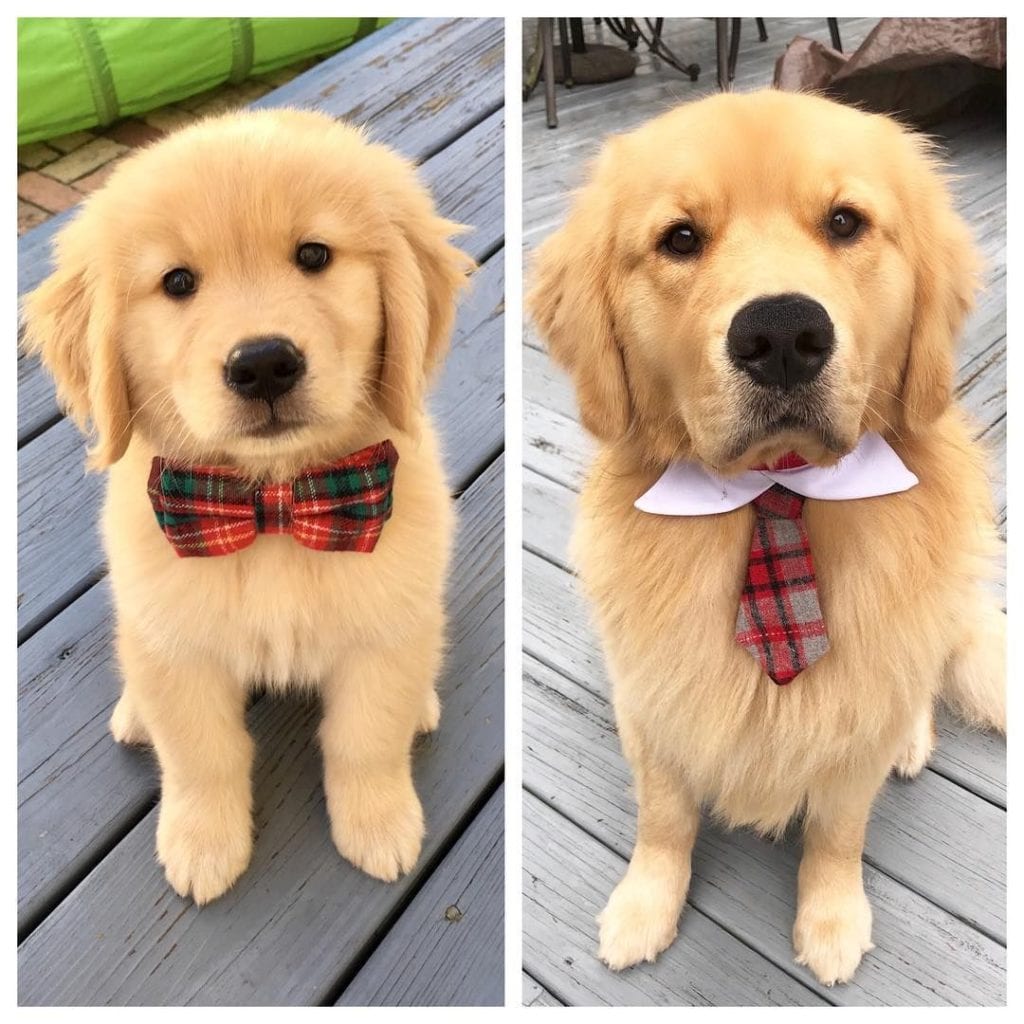 #4 This picture perfectly captures how fast they grow up.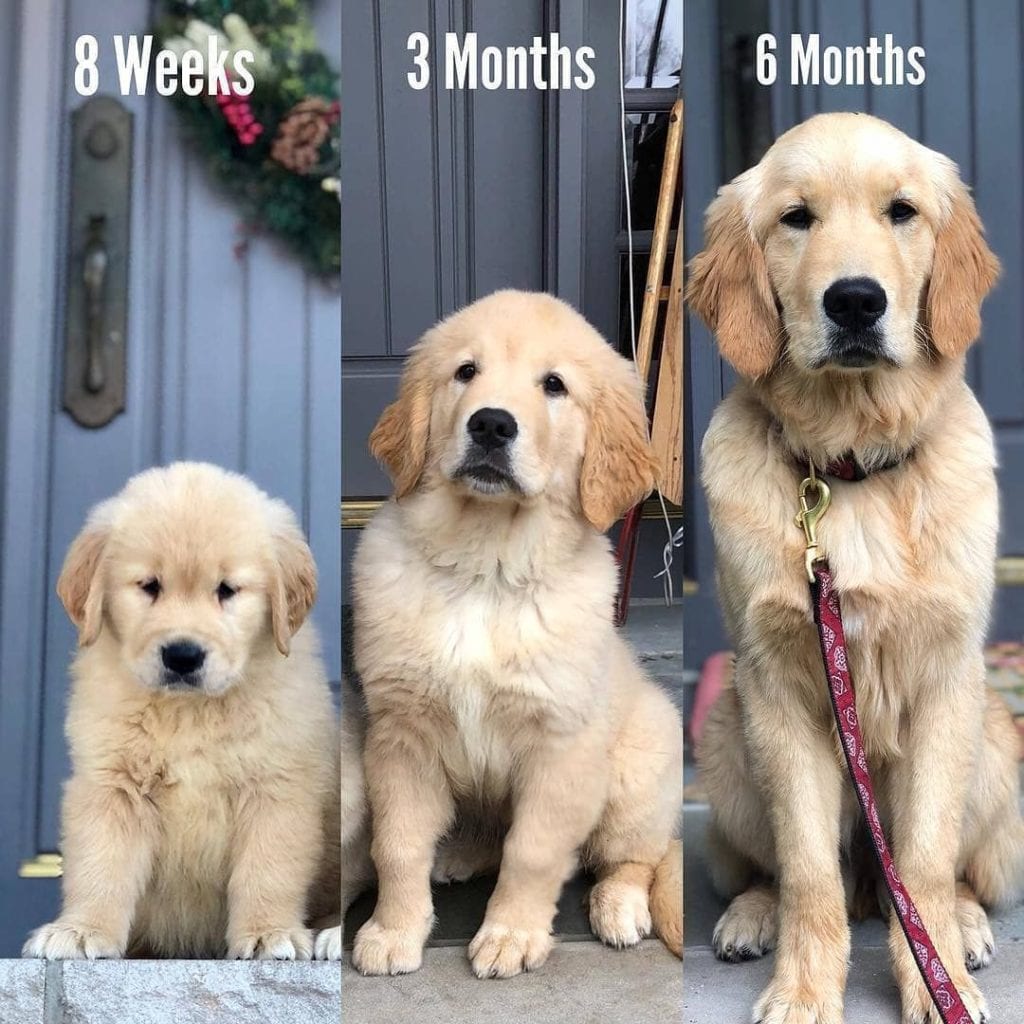 #5 A bit older but still having the cutest snout ever.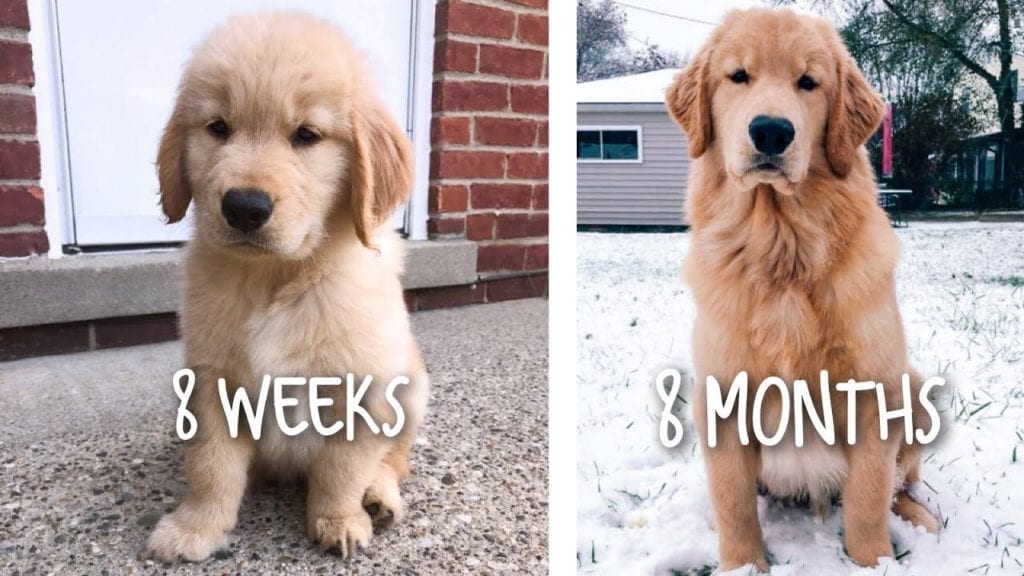 #6 From incredibly cute to incredibly handsome.