Golden retrievers are an incredibly sensitive breed of dogs. They will feel the slightest change in the mood of their owners.
Recently a video of a goldie went viral on TikTok, completely melting the hearts of anyone watching it!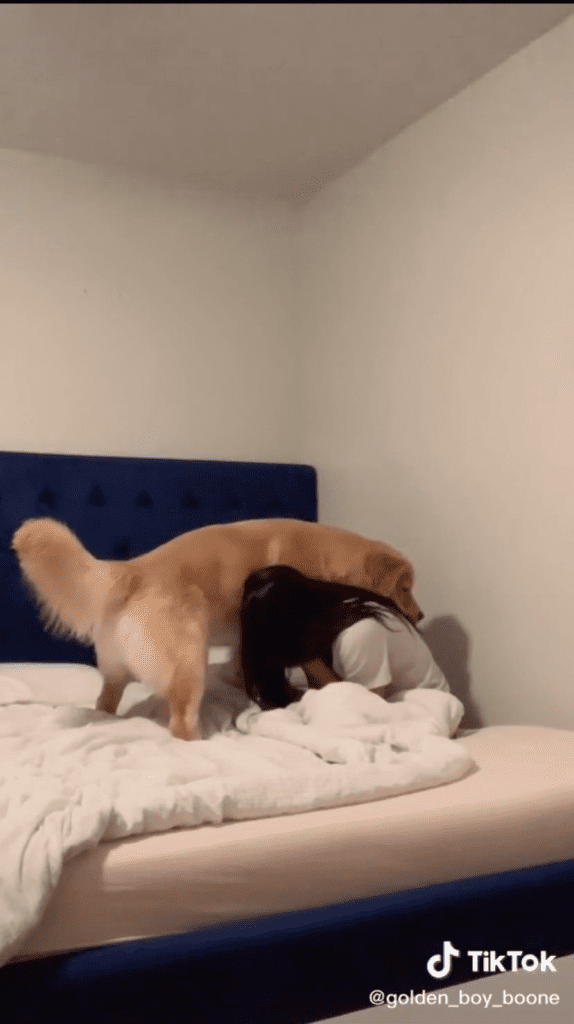 The video showed a golden sitting on a bed with his owner, while she was covering her face with her hands making "crying" noises (it's unclear if she was actually crying or if it was all just an act to see how her dog will react).
The pooch looked completely heartbroken trying to comfort his owner – first by touching her arm with his paws, and then by leaning his head on her back.