Golden retriever Loryn is a mother of beautiful baby goats, and there is no drama! At least not for her! This good girl doesn't understand that these goats are a completely different kind of animal, all she knows is that she's experiencing a deep, bonding love for another creature even though she has no relation to them.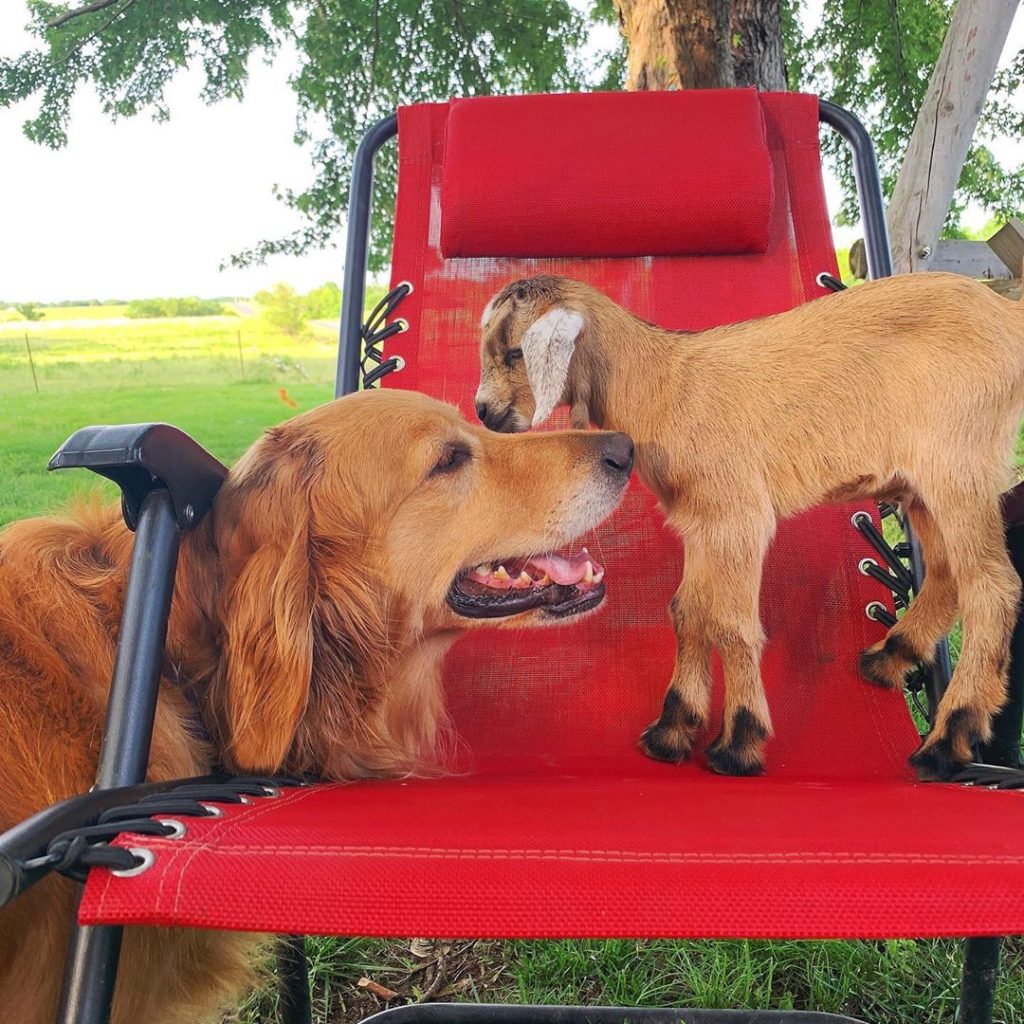 You see, Loryn is convinced she's the mother of a few rescued baby goats who recently came to her owner's farm.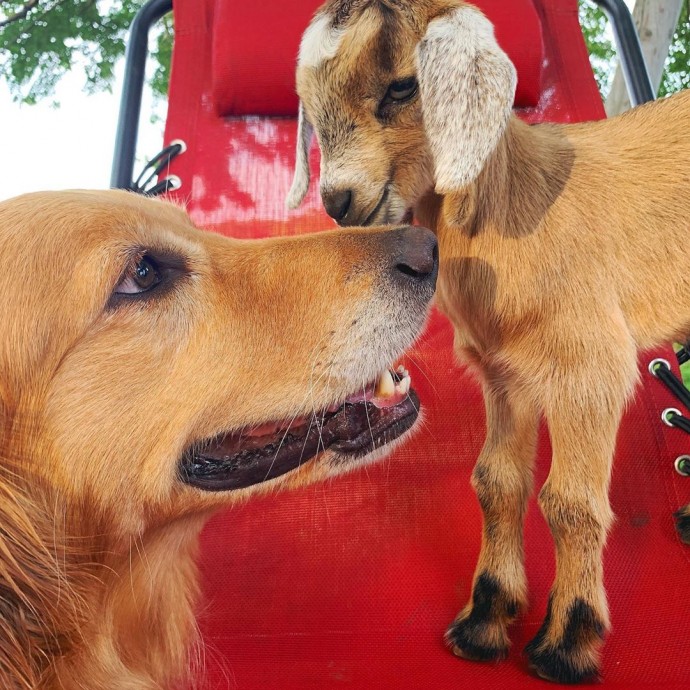 Loryn has grown up on her family's farm and is constantly helping her mom care for all of the animals. She's sort of like a surrogate mom to all the farm animals there.
When her owner Andrea brought home the goat babies, Loryn's maternal instincts immediately took over and she made it her mission in life to keep them safe and sound.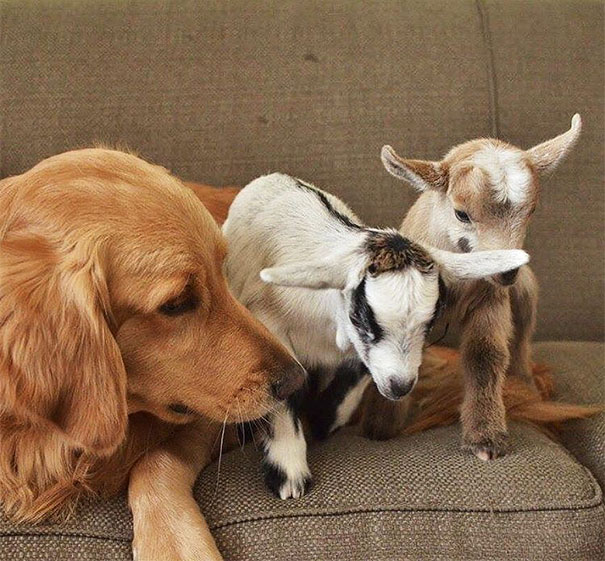 "She's around all the farm animals all the time, so she's seen it all", "She is truly a mother hen and takes in every baby we have here as her own.", said Andrea Holley, Loryn's mom.
After a while even the goats were starting to see her as their new mommy.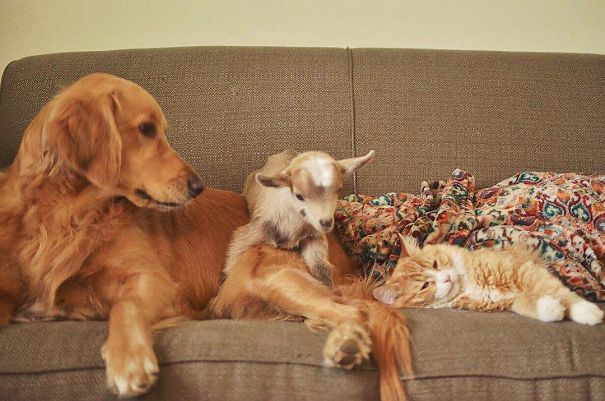 "Goats are the most loving, easygoing creatures. They loved Loryn right away. They are together all day, every day.", Holley said.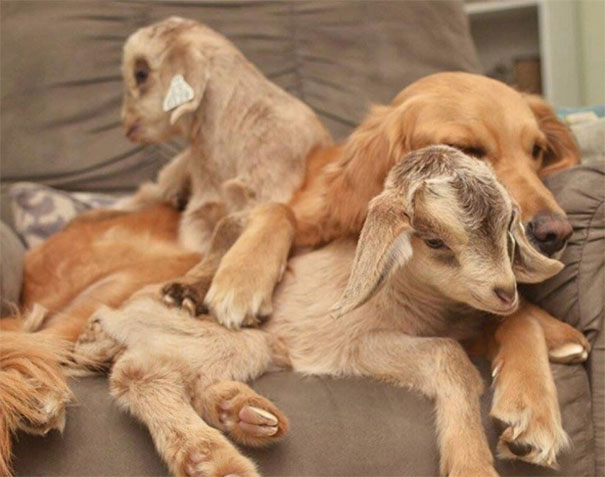 Loryn is also a great mom. She is constantly keeping an eye on her kids and making sure that they were healthy and happy.