Wallace is a cheeky golden retriever whose owner describes him as the "muddiest dog in town", made a hilarious TikTok video showing just how much he really LOVES mud.
The on-screen caption reads: "You can be let off the lead but only if you stay away from the mud this time."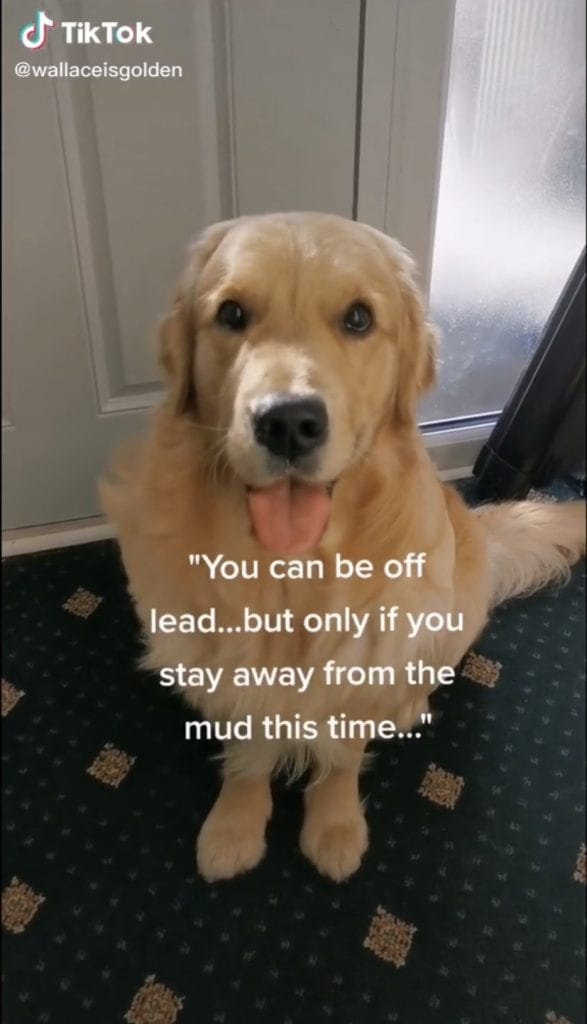 The video was posted by the account @wallaceisgolden with the caption: "He just LOVES mud."
It shows the dog walking in the woods off the lead, charging through the mud with a serious case of the zoomies.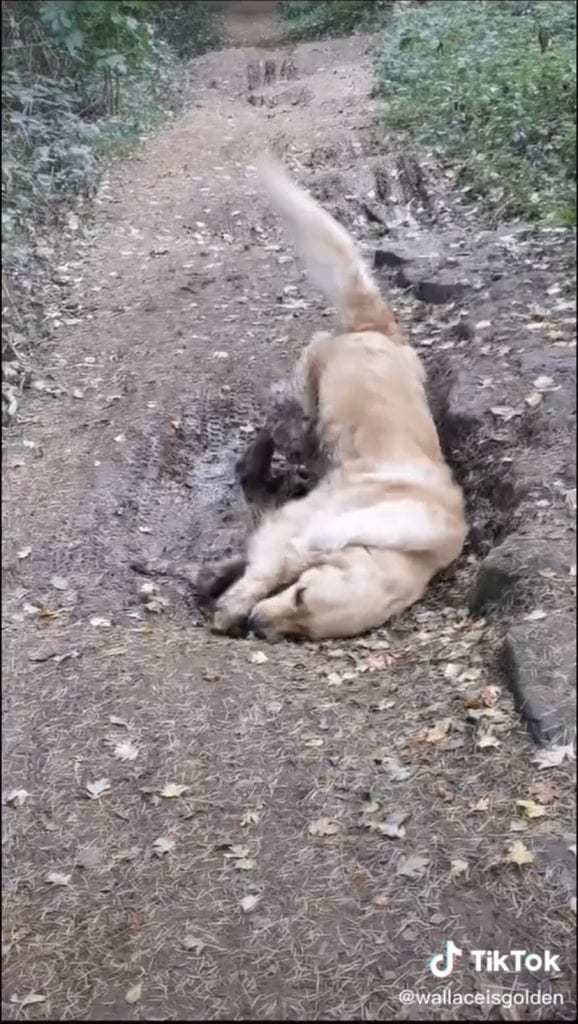 After already splattering in the mud, he gives one last look at his owner and throws himself into a mud bath, rolling around until he is completely coated.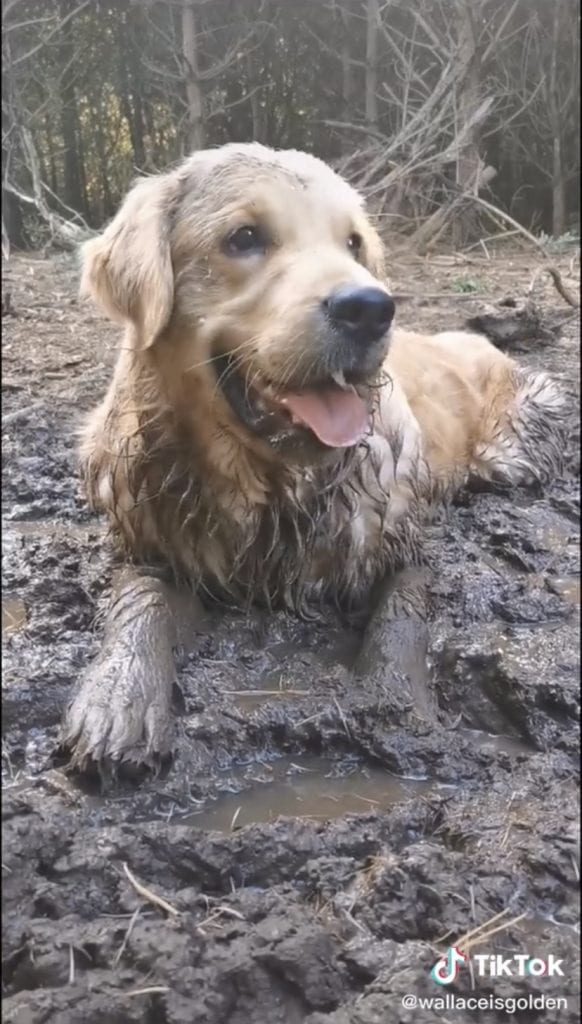 Finally, Wallace looks very pleased with himself as his coat is transformed from golden to chocolate.