An adorable golden retriever recently went viral on TikTok for his hilarious reaction to his owner who had the audacity to take him on a walk in the rain.
The pooch served some grumpy looks at his owner and the Internet was loving it!
The golden boy's name is Kona, and he lives with his owners, Ally Wilkins and Ryan Oltz, in St Petersburg in Florida, US.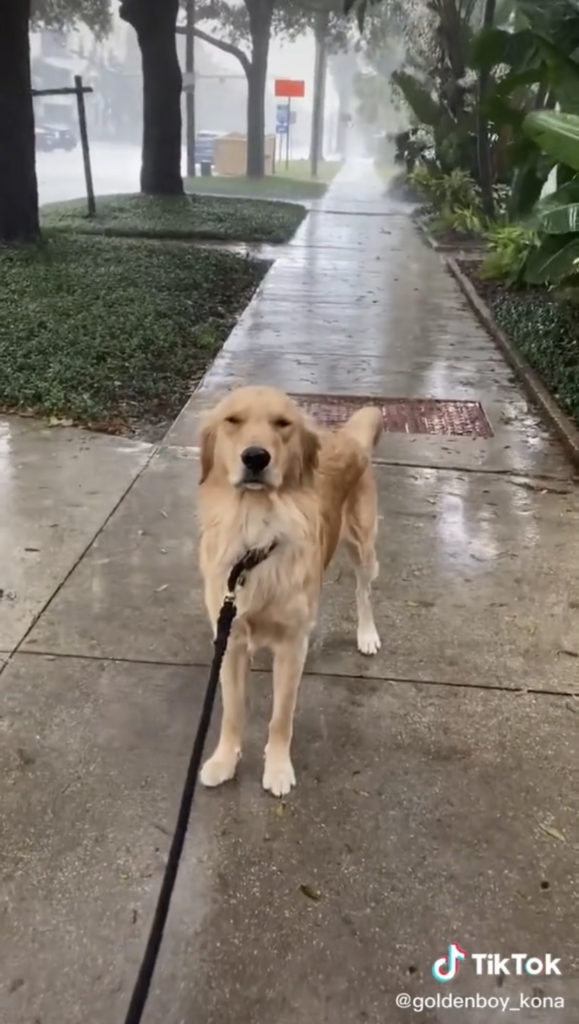 In the video that was views more than 1.3 million times, the dog appeared to be less than happy when owners took him for a walk in the downtown area on a rainy day.
He refuses to move while standing on the street in having the grumpiest expression on his face.
The footage was posted on TikTok by the account @goldenboy_kona, with the caption: "Hek, we really got to do this?"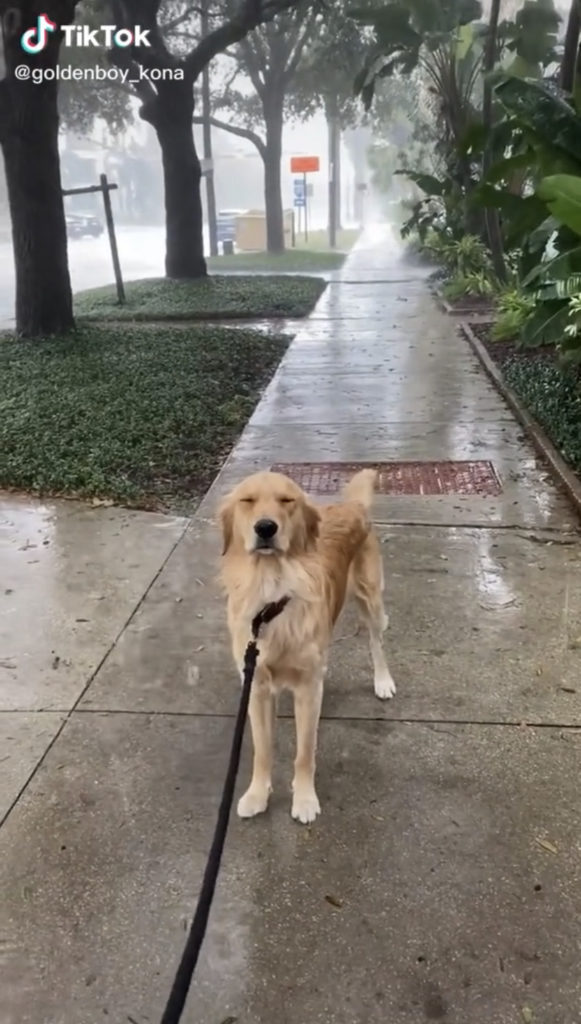 TikTok users left hundreds of comments seeming very amused by the unenthusiastic pooch: "This video made my extremely happy!"
Another one wrote: "Is this a golden retriever thing? Mine does the same thing for no apparent reason. He just stops, he drives me crazy but I love him."
One user confessed: "My dude does not walk in the rain without his raincoat. He hates it but he hates the rain more."