Goldies are the best: Loving, caring, adventurous! But let's face it- they do love to steal your food.
Recently one golden retriever won over the internet by showing off his impressive food stealing skills!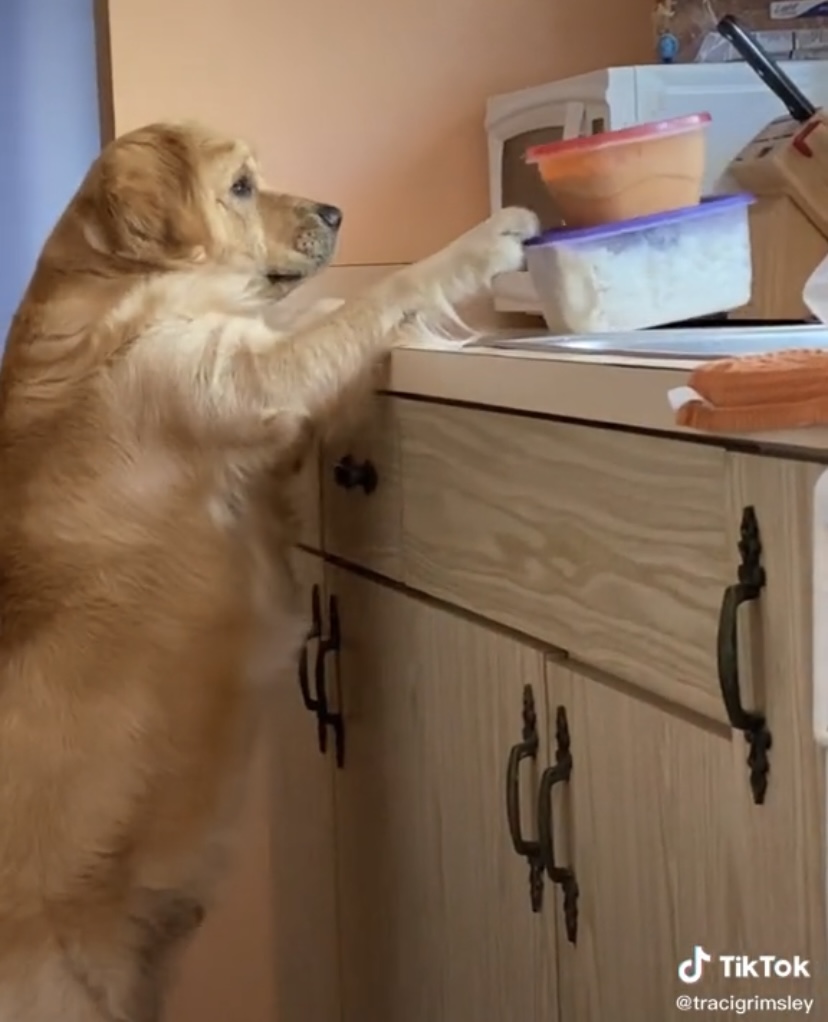 In a video posted on TikTok by the account @tracigrimsley her golden retriever was shown stealing her Tupperware locked food from the kitchen counter.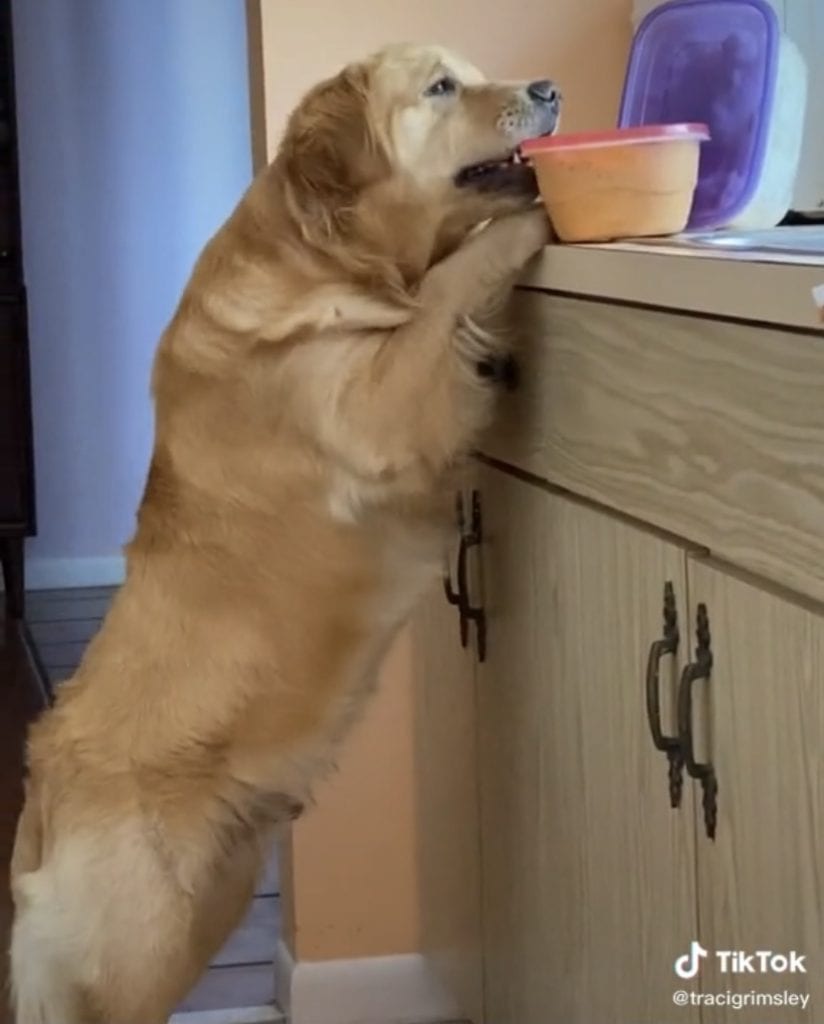 The video completely fascinated TikTok users and they left a bunch of supporting comments admiring how skilled the dog is and how he did not spill anything! Not even a drop!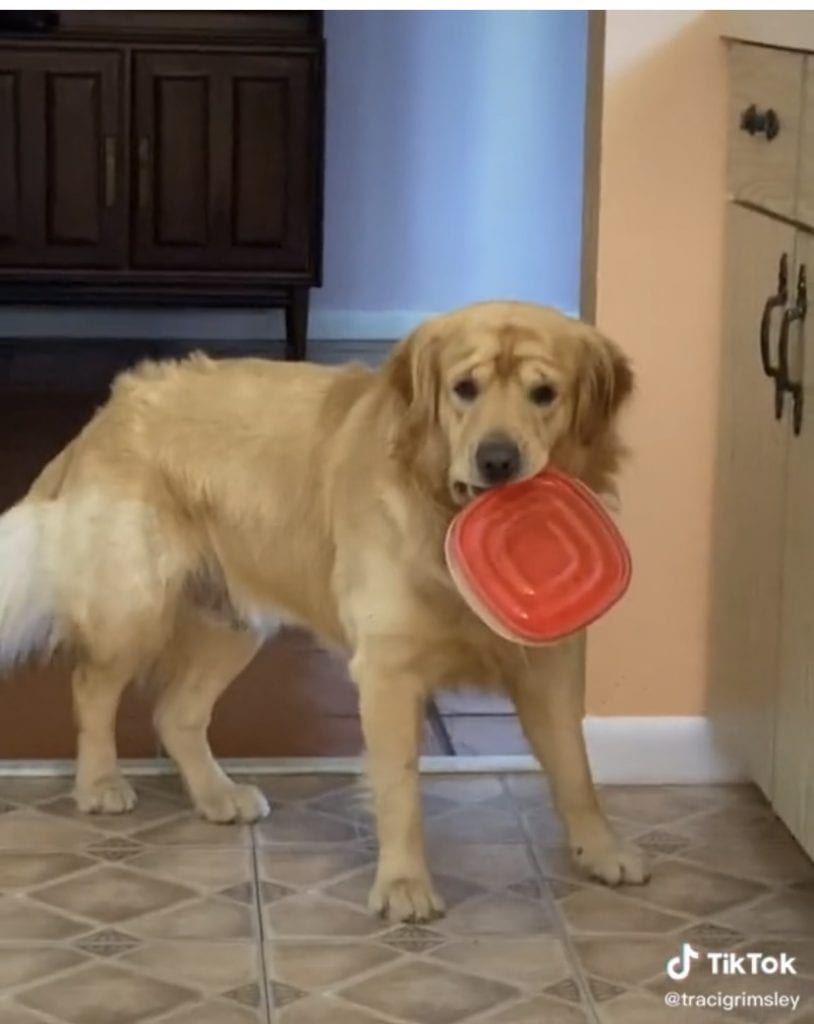 Also – the disappointment on his face when he realized his human was watching him the whole time- completely priceless.