Unique Girl Dog Names
The biggest problem for every owner after choosing which dog will become part of the family is choosing a name. In a sea of ​​beautiful names, it's hard to decide on one that will suit the dog and his character. If you need to get a new furry family member soon, be sure to check out the unique boy dog names and unique girl dog names.
Basic names are not a bad choice, but unique names make your dog special. Also, they make your job easier when choosing because they usually describe the dog. If you want to be different from others and not give, for example, your Pomeranian name Boo or the German Shepherd name Rex, unique names are the right choices for you.
Useful tips
Like baby names, unique girl dog names trend in popularity. You can see many names come and go after film releases and TV shows. These can be a great inspiration.
But, you need to be careful. When choosing a name, take some things into consideration. For example, names like Bo or Jo are very similar to the command 'no', so make sure that name doesn't sound like commands.
Also, when choosing a name consider female dog names that are two syllables and end with a sound such as 'y', 'ie', 'ee', or even 'eigh'. A few examples of these types of names could be Rosie, Izzy, and Lilly.
Dog's name sound is important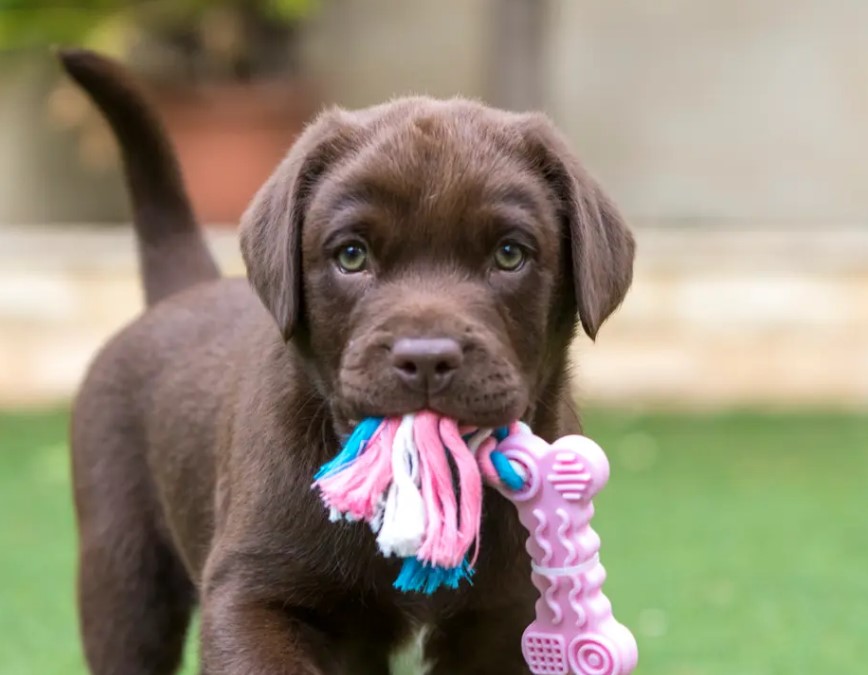 Names with hard consonant sounds make it easier for dogs to recognize when you call them. Of course, short and clear names are easier for dogs to remember and differ from other sounds.
Also, dogs respond better to names that end in a vowel. This is because the frequency in tone changes when you speak a name that ends in a vowel. Names like Bella, Pixie, or Bobbie can be examples.
Dogs understand names as commands. For that reason, it is important to pronounce the name correctly. When the dog remembers the sound of his name, he will react every time you call him.
Unique girl dog names
Amber
Annie
Avo (short for Avocado, of course).
Bea
Blanchett
Blizzard
Bon Bon
Chibi
Daenerys
Dee Dee
Dogmatix
Dot
Eclipse
Ella
Evie
Fang
Fay Wray
Fiddlesticks
Freckles
Garbo
Garland
Genevieve
Gizmo
Gogo
Highway
Honey
Irene
Izzy
Jamboree
Olive
Pearl
Pepper
Ponyo
Popcorn
Puddles
Riri
Rizzo
Rooney
Santa's Little Helper
Sasha
Scamper
Shiloh
Sissy
Stitch
Suki
Tallulah
Tam Tam
Tequila
Tess
Conclusion
To conclude, choosing the perfect name for your dog is not an easy task. You have to consider many factors. Firstly, dog's personality. Secondly, appearance, type, are just some of the factors. Make sure that your dog's name does not resemble a command, also the name should be short. Dogs will always remember a short and sonorous name faster. For example, unique names are a great choice if you want your dog not to have the same name as the dogs in the park and if you want your dog to be really special.