Losing a pet can be just as devastating as losing a very close family member. People who never experienced a strong bond with a family dog or cat don't understand how central animals can be in people's lives, and even fewer get why you're grieving over "just a pet."
Our Golden retriever, or pets in general, are our family. We celebrate their birthdays, confide in them and carry pictures of them in our wallets, so when our beloved pet dies, it's not unusual to feel overwhelmed by the intensity of our sorrow.
However, while it may be true that it's impossible to forget a dog that gave you so much, we have to learn to cope with the grief after losing our four-legged best friend. Finding ways to cope with your loss can bring you closer to the day when memories bring smiles instead of tears.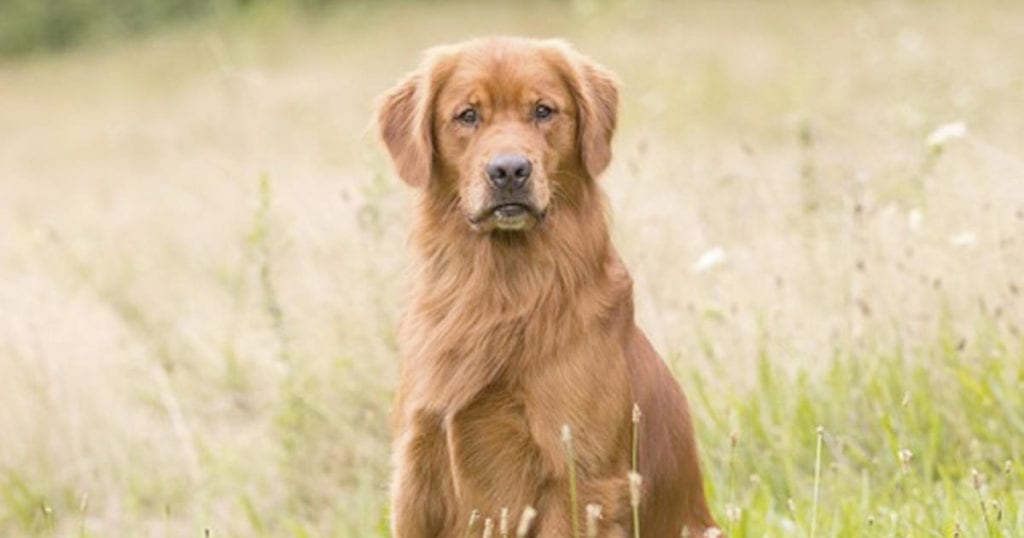 Coping with grief
I want you to understand that it really is okay to grieve! I know many people are telling you "It was just a dog!" but don't listen to them!
Maybe they did make you feel embarrassed to even admit how much you are hurting, but your pet was a part of your family. He ate with you, he played with you, slept with you, went on vacation with you. You saw him grow up and learn tricks, he brought you so much joy. So it is completely natural to feel his loss deeply. Don't let anyone make you feel otherwise.
Remember one thing, it only hurts so much because what you had together was so good. So allow yourself to grieve those good moments and grieve for your Golden retriever, just as you would anyone else who was dear to you.
I have some suggestions for you on how to cope with grief:
Acknowledge your grief and give yourself permission to express it.
Don't hesitate to reach out to others who can lend a sympathetic ear. Do a little research online and you'll find hundreds of resources and support groups that may be helpful to you.
Write about your feelings, either in a journal or a poem, essay, or short story.
Call your veterinarian or local humane society to see whether they offer a pet-loss support group or hotline, or can refer you to one.
Prepare a memorial for your pet.
Remember all the good times
If your dog died of old age you might be focusing on the last months of his life—how he could barely walk, how much pain he'd experienced. Maybe you can't get past those sad images. But try watching old videos of your dog when he was young and healthy. Notice that strong, active yellow pup running through the woods, fetching a stick, and diving off the end of a dock. His life was more than his disease. He'd had a good life.
It might be hard, but give extra love to your other pets
If you have other pets at home, they may be missing their companion and are grieving as well. It's true that animals don't grieve in exactly the same way as people grieve, however, your pet might seem sad, lonely, or confused. So try to keep your pet's routine as normal as possible. Go on extra walks, have more playtime, spending time relaxing and snuggling together will definitely help you both.
Create a meaningful tribute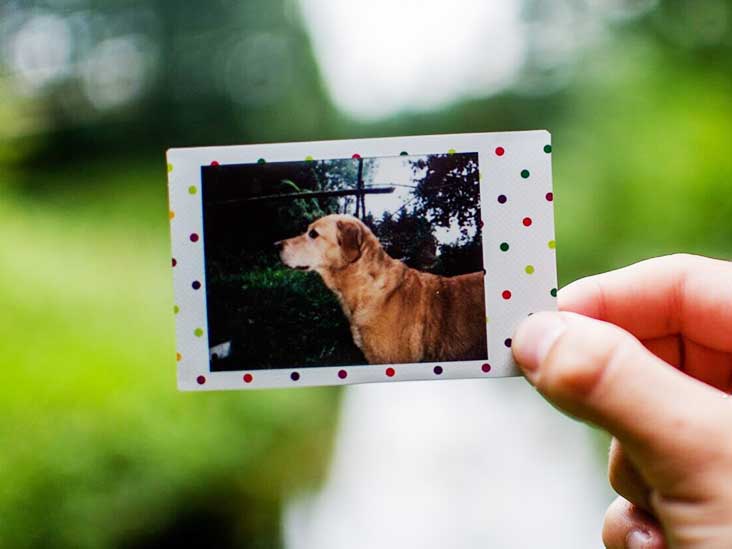 Create a lasting memory by making a special tribute to your late Golden. Maybe you could plant a tree or perennial flowers in your garden or the dog park. Or maybe do something little as just framing a favorite picture of you tho. You could make a collage with a lock of fur, dog tags, and a paw print.
Getting another pet
In your grief, you'll maybe rush into the decision of getting another dog. But, this isn't really fair to you or your new pet. Each animal has its own unique personality and a new animal cannot replace the one you lost. You'll know when the time is right to adopt a new pet after giving yourself time to grieve.
When you're ready, remember that your local animal shelter or rescue is a great place to find your next special friend.