Where to buy a dog
Buying a new puppy can be a challenging adventure! There are so many things you need to research and take into consideration. The first and probably the most important one would be where to buy a dog!
Nowadays there are so many breeders that it's really difficult to decide! Besides this, it's also very difficult to find a good, reputable breeder! Of course, there might be someone in your neighborhood selling puppies, but how safe is that really?
ALSO READ Golden retriever breeders near me: How to find the right
Do you know whether or not the puppies are really healthy? Do you have proof that the puppies got the medical attention, like vaccines, they need? What do you know about the parents?
The list of questions goes on. That's why we took it upon ourselves to answer the question "Where to buy a dog" for you. We're also going to explain to you what it is that you really need to focus on when buying a puppy!
Where to buy a dog and what to watch out for
So, there are definitely a few things you should look out for and focus on before buying a dog.
1. Do your research, be prepared
Your first step before buying a puppy you need to do is research! And a lot of it. Research will help you be prepared for everything and show you how ready you really are to be a dog parent.
Also, if you're not set on a breed, do your research on different breeds. Really get to know them, what they like, what they don't like. Find out what their needs are, and whether those fit into your life.
ALSO READ Golden retriever breeders: Choosing the right one
You need to understand that getting a dog is a long-term commitment, so really think about whether or not you're ready.
2. Can you afford a dog?
Now, we know that getting a dog sounds like a lot of fun. But it's also very, very expensive!
Just the act of buying a puppy can cost you thousands of dollars! This is especially true if you're buying your puppy from a breeder.
Besides this, your puppy will need regular check-ups at a vet, which can lead up to a pretty huge amount.
ALSO READ Bernese Mountain Dog Puppies: Buying Guide
You will also need to put up a daily budget you'll have to put aside to feed your pet.
3. Find the right breeder
If you've come this far we assume that you have done your research and have the necessary means to keep up with a puppy's needs. Your next step would be to find the right 8and responsible!) breeder.
Always make sure that your breeder is accredited. Usually breeders are required to have specific papers proving that they are qualified to breed animals. If your breeder of choice doesn't have the required accreditation start looking for someone else and report them to the authorities.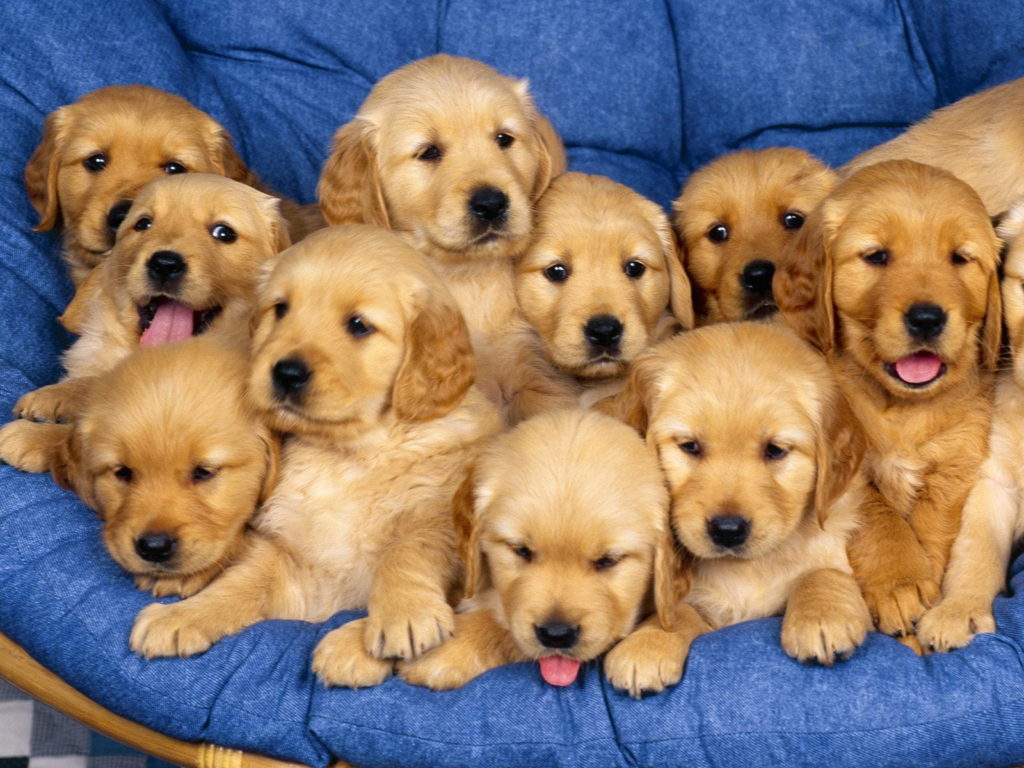 Please, also remember that there is a difference between an illegal breeder and someone whose dog just fell pregnant and they want to find a new home for the puppies.
In order to find a reputable breeder near you please click HERE if you're from the USA, and HERE if you're from Canada.
4. Ask the right questions
Knowing which questions to ask your breeder will be of huge benefit for you. By asking questions you'll ensure that you are not being defrauded in any way. And, what is even more important you will get to know how well the breeder cared for each animal.
ALSO READ 15 Questions You Should Ask the Breeder
The questions you should ask your breeder:
How old are the puppies exactly?
Have the puppies been weaned?
Can I see the mother or father of the puppies?
How many litters has the mother had?
Have the puppies been wormed and had their shots?
How have the puppies been socialized?
Can I return the puppy?
The last question seems a bit insensitive, but you should be able to take the puppy with you in order to have them checked by a veterinarian.
This means that by having the option of returning a puppy, you can have them checked and if there are any problems you can take the animal back to the breeder and ask for an explanation.
Conclusion
In conclusion, doing a thorough research and being fully prepared for life with a puppy is definitely the most important step to buying a dog. Then, you should do your research on where to buy a dog, and knowing from who to buy your new puppy.
We have to state this again, getting a puppy is exciting and fun, but it's also a big responsibility and costs a lot of money.
So please, don't go into this adventure unprepared or only partly prepared!