Taking your dog to a groomer can sometimes go very, very wrong… This unfortunately happened to Carley Coca, who politely asked the doggy barber to give her beloved Nanuk a "trim of his upper coat". However, that "trim" turned into a complete shave…
The groomer completely misunderstood instructions and shaved every last bit of the Samoyed's fluffy white fur clean off…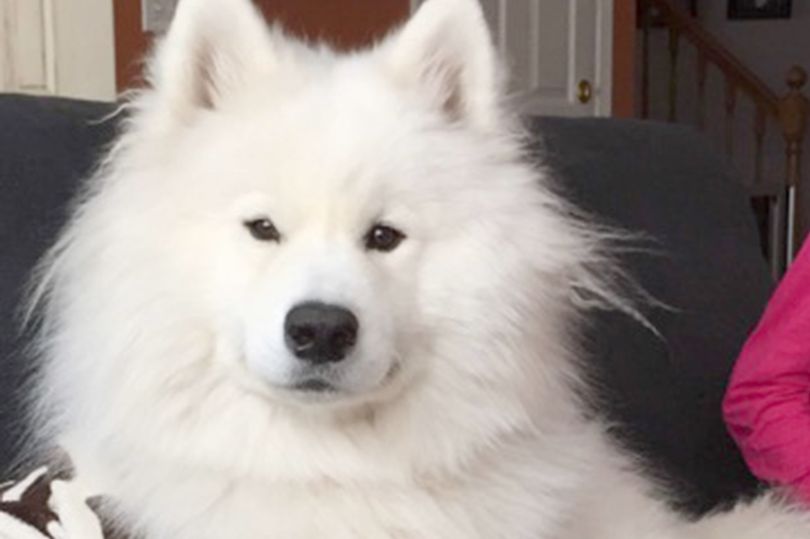 After the appointment, when Carley arrived to collect her pet, he was so unrecognizable that she could not pick him out.
Carley, an occupational therapy doctorate student who lives in Florida, US, said: "When I went to pick up Nanuk from the dog groomers, and I literally said out loud 'that's not my dog!'
Sadly for the dog, it took a full year for his fur to grow back. He looked more like a British bull terrier.