The Goldens Club is a web magazine about all dog breeds where we will try to collect all the subjects about our favorite breeds and try to answer all the questions together with our community, all of you.
The Goldens Club is a place for dog lovers and owners across the globe to share photos and videos of their fur-friends! We pride ourselves on being one of the largest online dog communities in the world!
www.thegoldensclub.com
Should you have any questions or suggestions, feel free to contact us by email info [at] thegoldensclub.com.
James Kirkland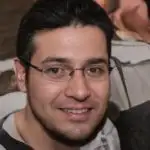 My name is James. A passionate veterinarian who is dedicated to providing the best care for all animals. With a gentle touch and a kind heart, I have earned a reputation as a trusted and respected member of the animal healthcare community.
I believe that every creature, from the tiniest hamster to the largest elephant, deserves love, respect, and the best medical treatment possible. Whether I'm performing a routine checkup or treating a complex condition, I always put the needs of my patients first.