Last Updated on August 27, 2021 by Jackie Castle
---
Joe Exotic isn't the only one who can rock a mullet in 2021! In case you didn't know, in 2020 the dog mullet became popular. Ye, you read that right. In fact, the trend hasn't died down even one year later. The eighties are back! And it seems that the iconic mullet looks way better on canines than it ever did on us humans.
The surprising revival of the short-in-the-front, long-in-the-back hairstyle wasn't really appealing to anyone. Well, except Miley Cyrus and her hairstyle inspiration — Joe Exotic). But it seems as if dog owners can't get enough of it.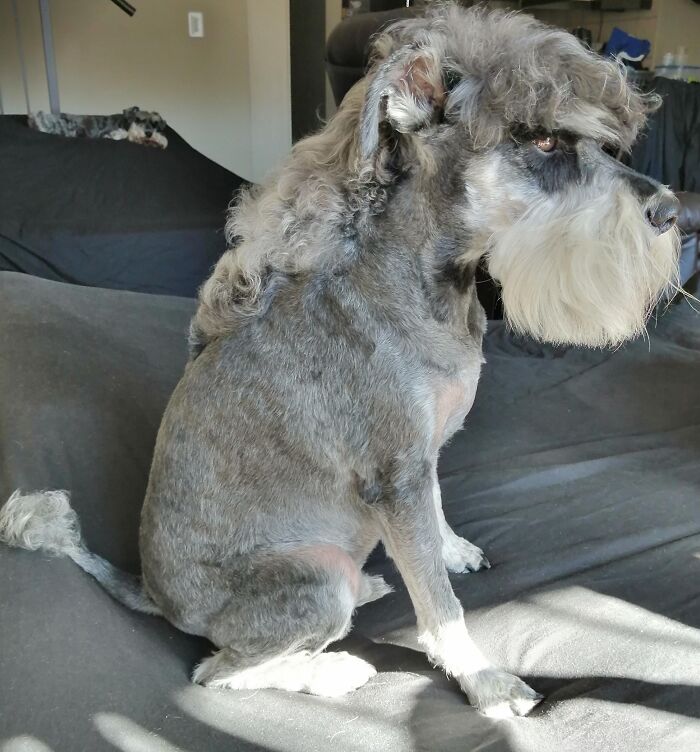 Dog groomers all over the world are sharing the dog mullets that they cut. And let us tell you right away — there are some pretty hilarious ones!
During quarantine, a lot of dog owners were even brave enough to challenge the dog groomer in themselves. Some of those mullets did go wrong, others however impressed us. Their canines looked like an 80s country superstar.
Dog mullet hashtag
While the hype of dog mullets was at its peak, the #dogmullet hashtag was trending on social media. There are still dozens of photos of adorable canines rocking this brave hairstyle in different colors, lengths, and styles.
When did the mullet for pooches become a trend?
It's unsure when the mullet style came back from the dead, however, we have some suspicions. Last year when quarantine just started "Tiger King" came out on Netflix and the whole world was mesmerized. "A list" celebrities like the Kardashians were following the documentary and it became one of Netflix's biggest hits.
Tiger King follows the life of Joe Exotic. An incredibly eccentric man whose life revolves around exotic animals and making the life of his rivals a living nightmare. In his free time, he was busy proving that Carol Basking murdered her husband. And also becoming the next president of The United States.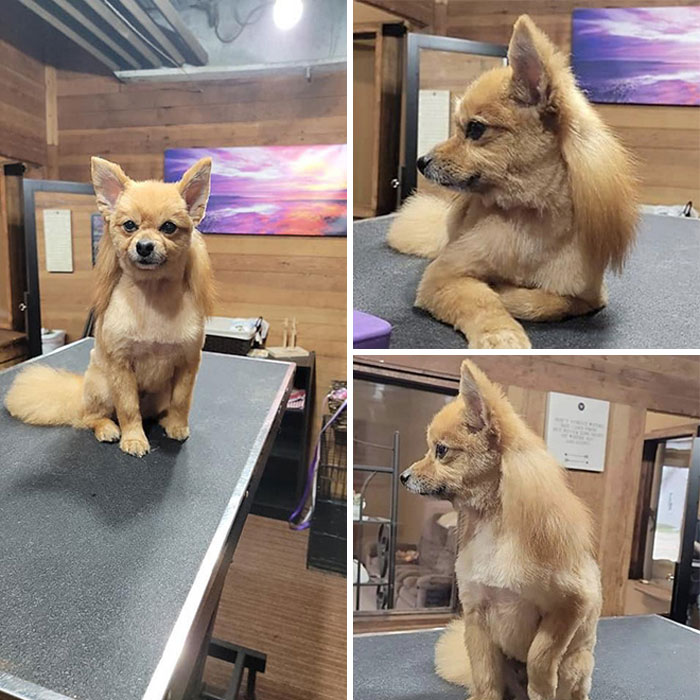 Joe Exotic's signature look was a blonde mullet matched with the most colorful clothes.
When Tiger King came out the mullet came back to life too. Even Miley Cyrus decided to swap her then long blonde hair for a choppy-looking mullet.
But some dog owners weren't brave enough to try the trend on their own heads. So, they decided to give their dogs a fresh new look.
That's most likely how the dog mullet became so popular. The popularity became even bigger once hair salons for doggos were back open again. The hair of many canines was so long that they were simply in desperate need of a new hairstyle. That was the perfect base for cutting a mullet.
Is the mullet worth trying?
While the dog mullet can look cool in photos, is it worth doing? It's up to you. Just like with any other dog hairstyle, it should be convenient for your pup and his lifestyle.
Will the extra hair come in his way of doing anything? Does your dog feel comfortable with it? Will it be too hot for him under that extra hair?
All of those are valid questions. If you are unsure if that hairstyle would fit into your dog's lifestyle, then maybe you should skip it.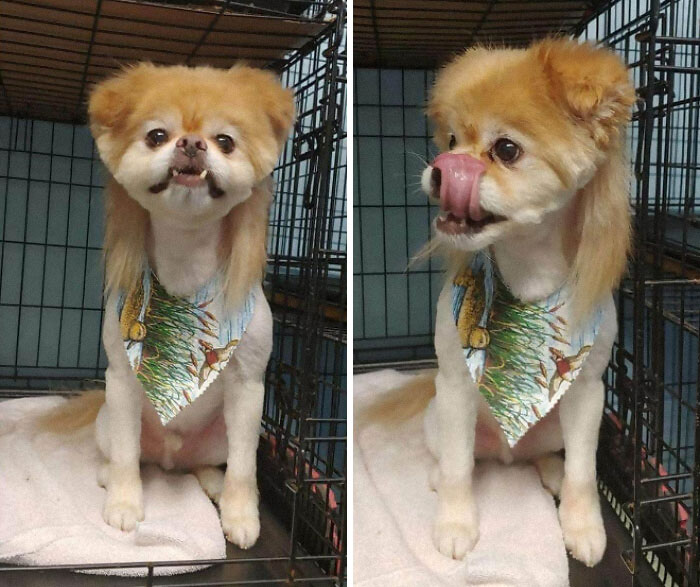 There are always new trends coming back to life. And frankly, trying out every trend could be overwhelming. Not only for your dog but for the groomer too.
Canine mullets can look cute. But, sometimes less is more. And there is no need for weird styles.
So if your pup is living his best life with a short and simple hairstyle, then let him be. Comfort and simplicity are sometimes better than an Instagram-worthy hairstyle.
Our other content about dog hair cuts: