All golden retrievers are absolutely obsessed with food,m. And we are sure that your dog will just love these homemade peanut butter and carrot dog treats. They are tasty, crunchy and a little bit sweet.
This recipe is incredibly versatile so don't worry if you don't have some of these ingredients at home. You can replace peanut butter with almond butter, or bone broth with water or milk.
And if you don't have wheat germ on hand, just leave it out and increase the whole wheat flour to 2 cups.
Ingredients
1 1/2 cups whole wheat flour
1 cup rolled oats
1/2 cup wheat germ
1/4 cup creamy peanut butter
1/2 cup grated carrot (approx. 1 medium sized carrot)
3/4 cup bone broth
This recipe makes approximately fifty-six, 2″ dog bone shaped treats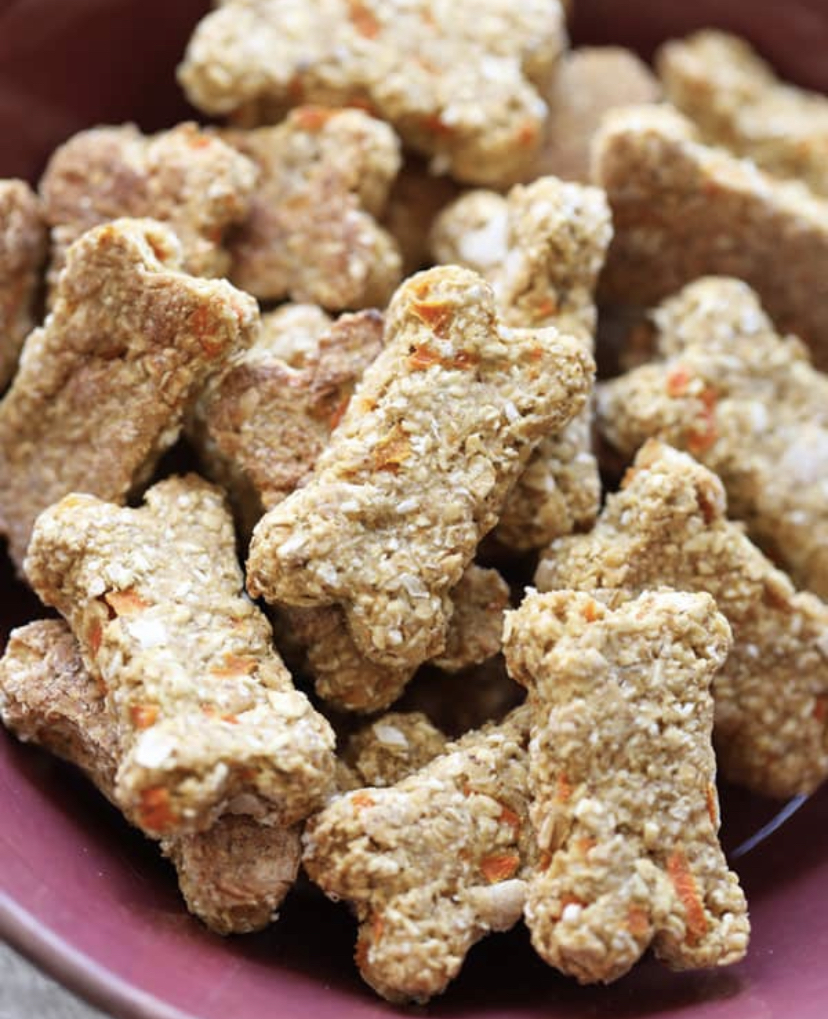 Instructions
Preheat oven to 375F
Line baking tray with parchment or silicone baking mat
Coarsely grate carrot
Put flour, oats and wheat germ into large bowl
Stir well with wooden spoon to mix
Add grated carrot and stir into flour mixture
Add peanut butter and bone broth and stir well to combine all ingredients
After that just use your hands to form dough
Turn dough out onto floured work surface
Use floured rolling pin to roll dough out to 1/4″ thickness
Cut out treats using cookie cutter or sharp knife
Bake at 375F for 25 minutes
Remove from oven and allow to cool completely