Have you seen the Can I pet that dog Tiktok video? If not, you're in for a fun ride! Even though the video of the hilarious (and adorable) boy went viral last year, we can't forget it!
You know when something is so funny you simply can't get it out of your head? It's like it is living in your head rent-free (as the youth would say).
ALSO READ My Dog Has A Dry Nose: What Does It Mean?
The video I'm about to show you is exactly like that. You see it once, you hear the little boy say his line and it's glued in your brain.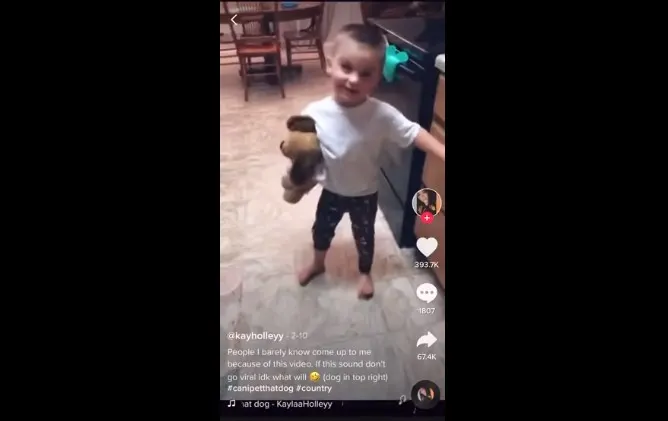 But, to be honest, we're not mad. It's quite funny when during a busy workday "Can I pet that dog" suddenly pops up in your head.
ALSO READ Dog paw balm – take care of your pet's footsies!
If you're still confused and don't know what I'm talking about, take a look at this video, and you'll understand what I mean.
Can I pet that dog Tiktok video
ALSO READ Unique Girl Dog Names You'll Fall In Love With Guaranteed
You've probably forgotten about this gem, but we're sure that one glance at this little boy will bring back your memories.
We're pretty sure you'll need just a second into the video to remember how much you've laughed at this fella and his "Can I pet that dog TikTok"!
The video was actually shared and viewed by millions of people, and every day even all these months later, that number is going up.
That's definitely a tell-tale sign of a viral video done absolutely right!
ALSO READ Golden retriever cost: The REAL price of a GR dog
Joy is there to be shared
If you're not familiar with how TikTok works, we need to explain something. TikTok lets users use the sound from other videos, in this case, the little boy saying "Can I pet that dog?".
This is why a lot of people jumped on the bandwagon and did their own version of the viral video.
On Youtube you can find so many TikTok videos with this exact sound from different people. For example from two police officers. One of them is holding a dog, while the other, a female is seen mouthing "Can I pet that dog?" to the sound of the video.
ALSO READ Why are my dogs eyes watery? – Eye discharge
Besides these two police officers, many people have also filmed their dogs reacting to this sound. All we have to say, take a look, and you won't regret it! Let's be honest. We're all like that little boy and just want to know "Can I pet that dog?"
Let's remember another gem
While we're talking about internet sensations and stars, we can't forget Walter the dog. If you don't remember who Walter is, let us refresh your memory.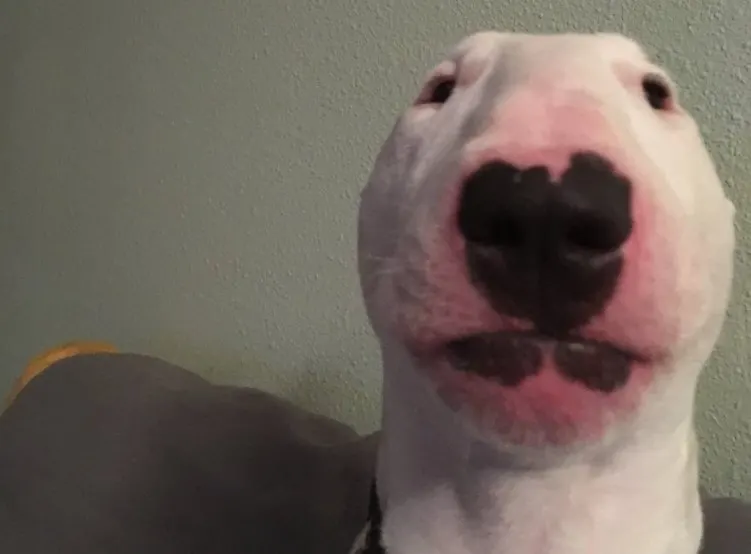 If you couldn't wrap your head around who Walter could be, this picture of the viral internet meme dog might've helped you a bit.
It was back in 2018. when an image of a dog was shared on Twitter. The picture became a hit because it showed a funny-looking dog.
ALSO READ Small Dog Clothes: Adorable Petite Styles
The funny part about the picture was actually that it was taken at an angle and made the pooch look like he has a giant nose and no ears.
Twitter users absolutely fell in love with the picture and started sharing it like crazy! There were so many hilarious memes made with the dog's picture, that the meme (and the dog) became known as Walter the Dog.
when u open the front-facing camera on accident pic.twitter.com/xeUesJOAej

— ? NELSON (@PupperNelson) September 30, 2018
Conclusion
To conclude, the internet is a versatile place. On there we can find useful articles on the things we're interested in. We can find advice, help, work, whatever we want. but we can also find hilarious pictures and videos that make us laugh.
It's not only Walter or the little boy who really wants to pat that dog who made us smile, there have been so many Internet stars and sensations that we can't even count them.
But one thing is for sure, all of them make the world a better place. Even if it's just a little bit.