Boho home décor has become very popular in the last couple of years. The stores are full of boho-themed things, vases, blankets, chairs, and so on. But did you know that you can get a boho dog bed too?
If you're one of those people who have a boho décor in their home, why not match your dog's bed to it too? There are so many great boho-inspired dog beds you and your pooch will love!
In this article, we're going to take a look at Amazon's best boho dog bed options. We searched Amazon up and down, so you don't have to, and we found adorable, but affordable beds!
Before we dive into boho beds, know that we have plenty of articles on other types of dog beds. So if you're not into the whole boho vibe, then some of these might be for you:
Kirkland Dog Bed: The Ultimate Choice
Waterproof Dog Bed: Benefits Of Having One
Dog Beds Amazon Finds For Every Breed
Bean Bag Dog Beds: Why They Are Good For Dogs?
Boho dog beds – Amazon top picks
Amazon has become our absolute go-to when it comes to online shopping for different things. So why not buy your dog a boho bed on Amazon as well?
But let's first explain what boho means. Basically, the boho style incorporates an eclectic mix of colors, patterns, and textures. Despite popular belief, it doesn't only mean wood, beige and white. It can also mean colorful and fun patterns and accents.
Furhaven Boho Orthopedic Pet Beds For All Breeds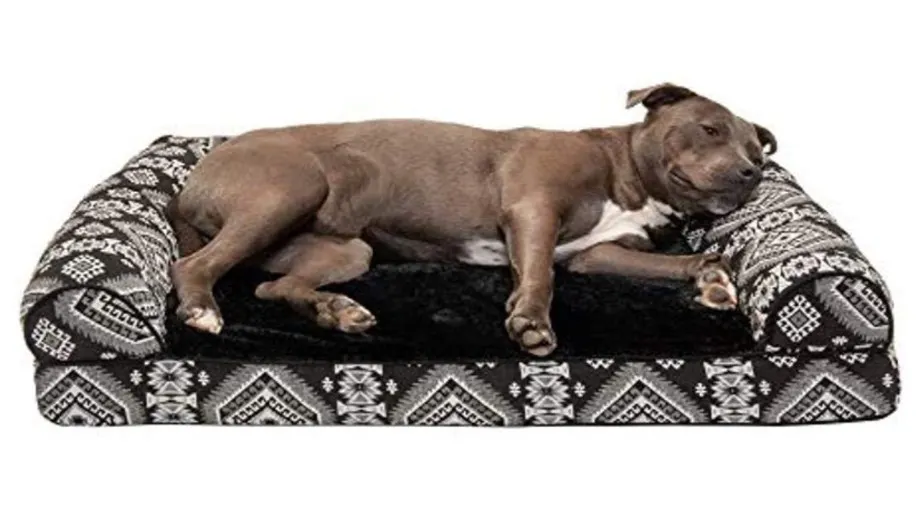 The Furhaven Boho Orthopedic Pet Beds For All Breeds is our first pick for you. We love this bed because it comes in four different sizes and several colors. Making it perfect for any breed of dog.
The classic bolstered sofa design promotes ultimate comfort and security. The high-loft orthopedic cushion offers support as well as a super cozy nestling and burrowing space for your beloved pooch.
The bed is lined with cuddly soft, plush faux fur, and the supportive bolsters are wrapped in boho-inspired woven upholstery fabric! What more do you want, right?
The best part is that the removable dog bed cover is completely machine washable!
You can get the Furhaven Boho Orthopedic Pet Beds For All Breeds on Amazon, and the price ranges from 20 to 55 dollars, depending on the size you get.
PetPals Hand Made Paper Rope Round Bed for Pets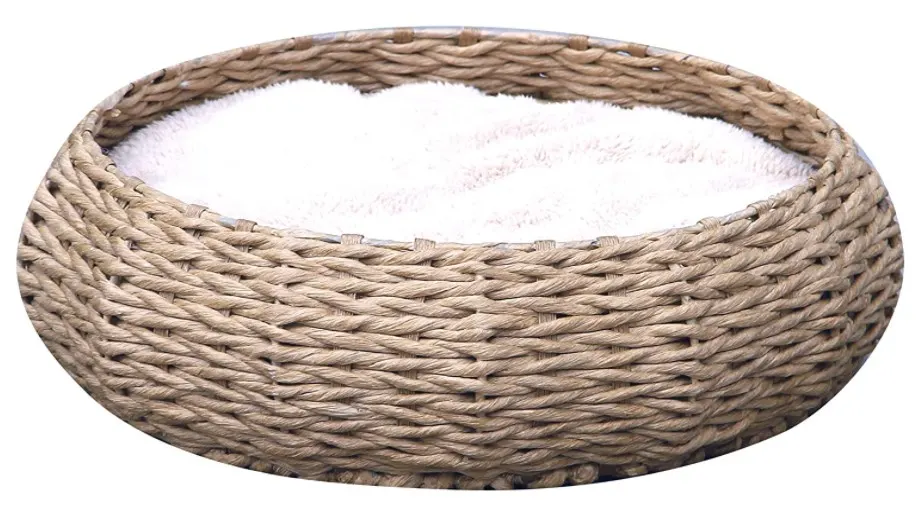 What says boho more than a woven wooden item? Nothing, we think so too! That's why our second pick is the PetPals Hand Made Paper Rope Round Bed for Pets.
This dog bed is the definition of boho style. It has a white fluffy pillow inside a woven wooden basket (well, dog bed!).
This boho dog bed is perfect for smaller breeds (or even cats) that weigh up to 25 pounds. And needless to say that it will fit perfectly into your boho home!
According to the manufacturer, this high-quality bed will serve you and your pet for a long time!
You can get the PetPals Hand Made Paper Rope Round Bed for Pets on Amazon, and the price ranges from 35 to 40 dollars. The price depends on the size and shape you buy.
Conclusion
In conclusion, there are so many beautiful boho-inspired dog beds that you can choose from! Amazon is filled with beautiful dog beds that will perfectly fit into your lovely home.
But, besides being optically pleasing, make sure you get a dog bed that is also high-quality and will be comfortable for your pooch.