We love all dogs. Large, small, with a straight fur or curly, black, white, or any other color. All pooches are perfect! But, we also have to say that there is something about large dog breeds that is irresistible! They are not only strong and intimidating, they also make perfect guards. Obviously, they are much scarier looking than smaller breeds. That's why these big, strong dogs also need big dog names! Don't you agree?
Of course, you can name your dog whatever you want. You can name your big German Shepherd dog Mouse if you want. But if you require some help in finding good big dog names, then we got you covered!
We put together a list of the best big dog names and their meaning so that you don't have to do tedious research in hopes of finding the perfect name for your big doggo!
While you're here, check out some of our other articles on dog names:
Doggo Names That Start With R: How To Choose The Right One?
Blue Eyed Doggo Names: Strikingly Beautiful Ideas
Top 50 Most Popular Boy Canine Names
Cute Christmas Themed Dog Names
Flower Names For Dogs: The Cutest Ones
The best big dog names and what they mean
Just as with the birth of a little human, new pets are given names too. And, we usually spend a lot of time finding the perfect name for our new furry friends.
Now, choosing the right name can get a bit overwhelming, so in order to narrow down the selection of dog names, we have put together a little list of our favorite big dog names and their meanings. We also prepared a few tips that might help you choose the right name.
Rocco
Rocco is the Italian version of Saint Roch and means "the one who roars the battle cry". There are certainly some animals that can proudly bear this name, and we are sure your brave pup is one of them!
Bobby
Bobby is the nickname version for Robert, which comes from the Germanic. The name Robert is associated with fame, honor, bravery and pride. What else could you wish for?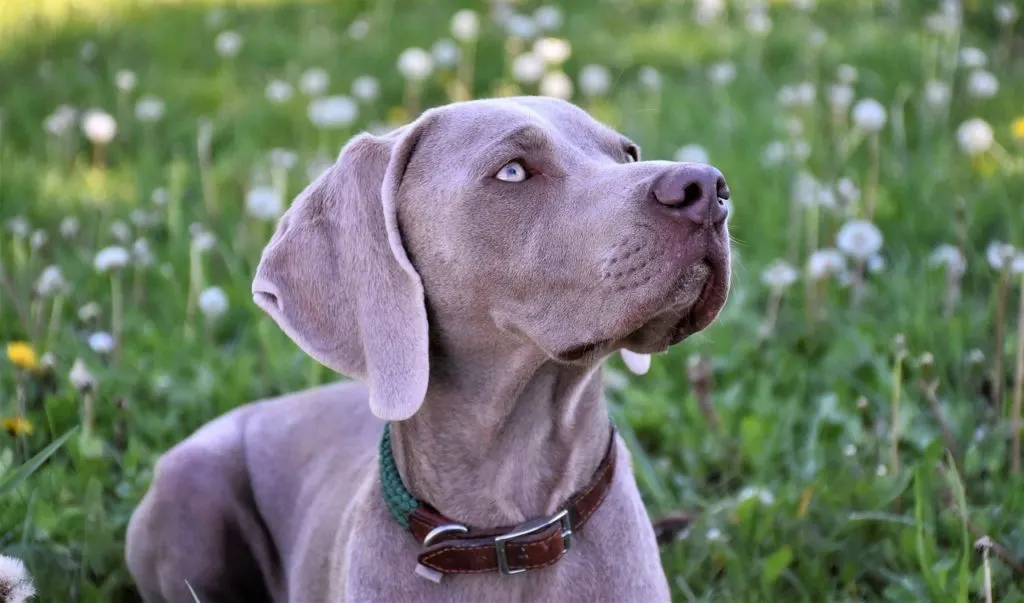 Arko
The name Arko comes from Arnold and also comes from the German language. But the meaning of this unique name is what makes it so great! Arko means "ruler or eagle" and it is especially popular with owners of German Shepherds! So if you have a GSD you might want to look a bit more into this name and its meaning.
Jesko
Jesko is a very unique dog name, but it has a deep meaning. This name means "Courageous, proud and tried and tested in battle". It actually comes from Slavic and is an abbreviation for Jaromir or Jaroslav.
Other great canine names
Now, those four names are our absolute favorites, but we also have a list of other great dog names. We didn't cover the whole alphabet, but to make it easier for you we put the names in alphabetical order.
A
Ace – Latin origin. 'The best'
Amir – Arabic for Prince
Axel – Meaning father of peace
B
Briggs – English origin meaning 'bridges'.
Bruce – French. King of Scotland in the 14th century
C
Cannon – French. 'Official of the church'
Cesar – Latin. 'Head of hair'
Chase – 'Hunter'
D
Dante – Italian. 'Lasting, enduring'
Draco – Latin.'Dragon'
E
Enzo – Italian. Meaning 'home ruler'
G
Gage – French. 'Pledge/oath'
Grady – Irish. 'Renowned'
H
Hector – Greek. 'Steadfast'
Hugo – A male name of Latin origin
J
Jasper – Greek. 'Treasurer'
Jax – British. 'Son of Jack'
K
Kane – Irish. 'Little battler'
Kye – Welsh, Scandinavian, Greek and Gaelic. 'Keeper of the keys, Earth, narrow, or straight'
L
Leo – Latin. 'Lion'
Luca – Italian. 'Bringer of light'
M
Major – Latin. 'Greater'
Milo – Latin. 'Soldier'
N
Nikko – British. 'Victory'
Nile – Irish. 'Champion'
O
Orson – Latin. 'Bear'
Otis – Old German. 'Wealth'
P
Pedro – Spanish. 'Rock'
Perseus – In Greek mythology, Perseus was the son of Zeus and Danae'
Q
Qi – Chinese. 'Enlightenment'
Quillen – Irish. 'Cub'
T
Titus – Name of a Roman emperor in the first century
Tyson – French. 'High spirited'
Choosing the right name for your pooch
If you're like the majority of dog owners you'll put a lot of thought into finding the perfect name for your puppy. In fact, most people will think a lot about which name to give their dog even before they buy a puppy!
But, if you already know if you're getting a male or female dog, the age, breed, and character of your new puppy, the choice gets a little easier. Because all of these characteristics can influence which name you choose for your canine. But, there are many other factors to consider when making your choice.
A short name is better because it's easier to call out.
Names with two syllables are easier for the dog to remember and understand. Just think about what commands we're teaching dogs, "sit" or "place" only consist of one syllable.
It should be a name that sounds different than a command. For example, "Tom" can sound exactly like "Come!" to the dog.
Stick with the name you chose. Once you pick a name for your dog, don't change it. This will only confuse your dog.
If you don't want a name from the list above, there are many other names you can choose for your four-legged friend. Be creative! For example, you can choose words from other languages. These ​​often lead to particularly beautiful variants.
You can also name your dog after famous personalities or legendary figures. Maybe it's even the name of a popular movie character that fits in particularly well, like Rocky!