German Shepherds are one of the most popular dog breeds for a reason! You can find them almost anywhere in the world. But they also have been a part of countless movies and TV shows. GSDs are protective, affectionate, easy to train and versatile dogs. They are unbeatable working dogs, but also great as a family pet. So who wouldn't love them, really? But besides purebred German Shepherds, there is also a bunch of different German Shepherd mix dog breeds. And these hybrid dogs could fit into your family even better.
So in case you need a guide on all of the different German Shepherd mix dog breeds, we have got you covered! Grab a snack and prepare yourself to fall in love with every single one of them!
White GSD + Husky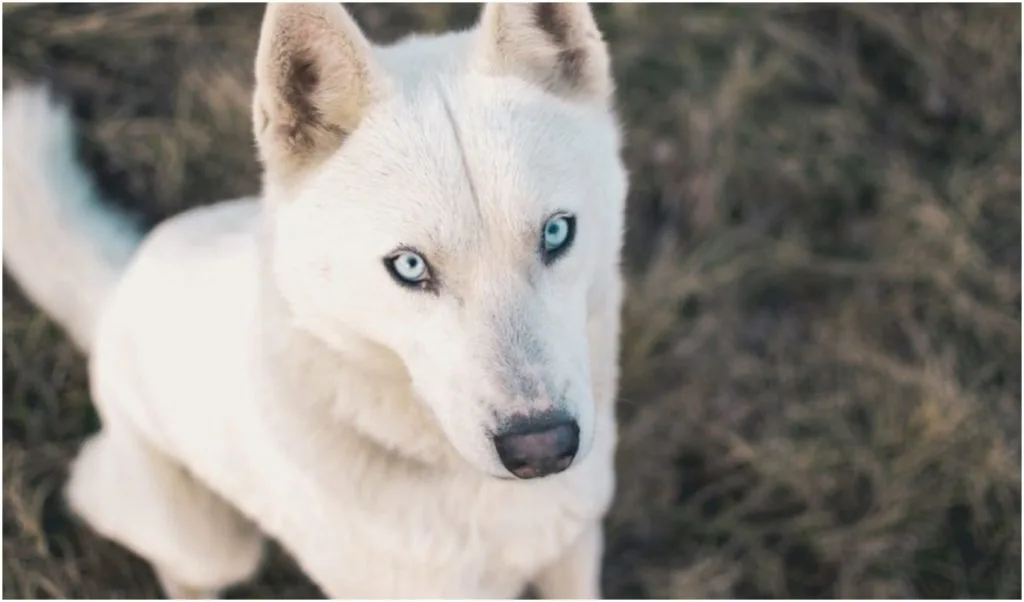 Why not start with a super rare example? In case you didn't know, there are completely white German Shepherd dogs. If you combine them with a Husky, you will get one of the most beautiful and mesmerizing dog breeds ever. The White German Shepherd Husky mix you will get the stability and cleverness of a GSD with the bubbly personality of a Husky.
These dogs are sociable and gentle, but also unbelievably intelligent. They are a medium to large dog breed, with white fur with possible black or grey markings. The majority of them weigh 45 to 88 pounds and stand 20 to 25 inches tall at the shoulder. Many, on the other hand, can be smaller or bigger.
White German Shepherd Husky Mixes cost between $400 and $1,500. Be wary of any puppy that appears to be too good to be true. It requires money to breed a healthy litter of puppies from healthy parents.
Some of the same issues that the German Shepherd and Siberian Husky suffer from also affect their crossbreed. While most are typically healthy, some may be prone to a few health problems. The most common ones are eye problems, epilepsy and hip dysplasia.
In case you want to learn more about the White German Shepherd Husky Mix dog, we have a full article just on him.
German Shepherd + Wolf Mix
The German Shepherd Wolf Mix was created by Leendert Saarloos in 1935. when he crossed a German Shepherd with a wolf. His goal with this cross was to bring back the natural traits that the German Shepherd Dog had lost during domestication.
This breed is recognized by the UK Kennel Club but not by the American Kennel Club. You should also know that the wolfdog is illegal in several regions of the United States. So, please do thorough research before you get one.
Depending on their age, gender, diet, and genetics, the German Shepherd and Wolf mix can weigh anywhere from 50 to 100 pounds and are usually between 20 and 26 inches tall. The color of a Shepherd-Wolf mix depends on what colors their parents are and what gene is dominant. You won't see two wolfdogs that look the same.
This hybris is very unpredictable, especially in social situations. They might be calm one minute, and completely lose their mind in the next. They can also become aggressive when they are scared. But, all of this can be dealt with if you socialize them while they are still young.
We need to add that this mix is very curious, they want to explore the world, so they need a securely fenced and big yard where they can roam around. After all, they are to some extend wild animals.
One of the main factors you should consider before getting a German Shepherd Wolf Mix is ​​the cost of this hybrid. We don't want to lie to you, these dogs cost a lot of money! You can expect to pay up to $2,000 for this hybrid!
Learn more about the German Shepherd Wolf Mix.
GSD + Rottweiler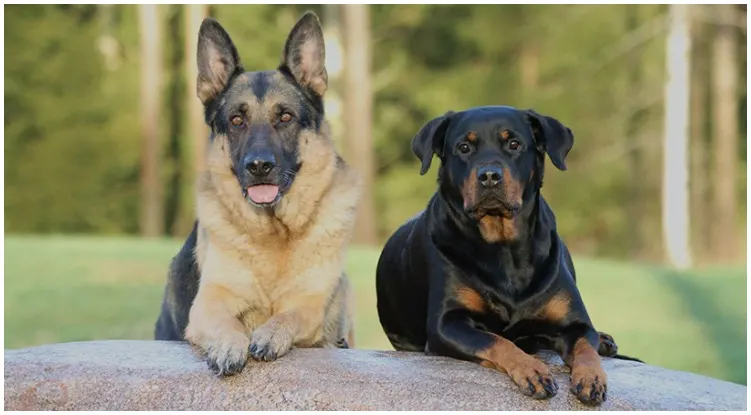 The German Shepherd Rottweiler Mix is ​​a large hybrid of the German Shepherd and the Rottweiler. Since this dog does not have breed standards, its appearance can vary.
However, these dogs generally look like a combination of both parents, with floppy ears from the Rottweiler, a short thick coat from the German Shepherd, and black-and-brown markings from both parents.
Their Rottweiler roots make them best as guard dogs as their alertness and detached personality make them ideal for keeping the home safe during your absence.
But don't be fooled. If you're part of a Rottweiler Shepherd mix bundle, then expect to be showered with love. This goofy, playful dog loves to cuddle, but he can also handle it on his own if he's watching over your home.
Their main needs are mental and physical stimulation. They are very active dogs and are perfect for runs and long hikes.
These dogs are tall and stocky, stand between 22 and 27 inches, and weigh between 75 and 115 pounds.
Both parent breeds of this dog are working dogs. So make sure your Rottweiler mix is ​​getting the exercise they need. If this hybrid stays bored, they may be playing with your furniture!
This mix is ​​generally considered a healthy breed, but is still prone to some common health conditions associated with the parent breeds. The main concerns are hip dysplasia and bloating.
Still some unanswered questions? Read our full article on the German Shepherd Rottweiler mix.
German Shepherd + Australian Shepherd mix
This cross is the offspring of a purebred German Shepherd and a purebred Australian Shepherd. Many breeders hope that this cross will preserve the courage and trust of the German Shepherd as well as the enthusiasm and work ethic of the Australian shepherd.
They have a double coat that they inherit from both of their parents. This means you will need to do plenty of grooming to keep their coats in healthy shape and mitigate the amount of fur that falls out.
You should know that these dogs are somewhat adaptable, but more than anything, they need plenty of exercise and prefer plenty of room to roam. This is the reason why they are not good apartment dwellers.
The German Australian Shepherd is a high-energy breed. This means they will need about 2 hours of activity spread throughout the day and at least 25% of this time should be higher intensity. You can do plenty of things such as walk, hike, swim, take them to the dog park, run, or work.
Crossing these breeds tends to enhance their health rather than detract from it as with many other breeds. But, the German Shepherd dog, in particular, suffers from many bones and joint concerns, like hip dysplasia, because of their sloping back.
Since the Australian Shepherd's build is different, it helps temper these problems in the hybrid German Australian Shepherd. In the end, their life expectancy is between 13 and 15 years.
Learn more about the German Shepherd Australian Shepherd Mix.
German Shepherd + Border Collie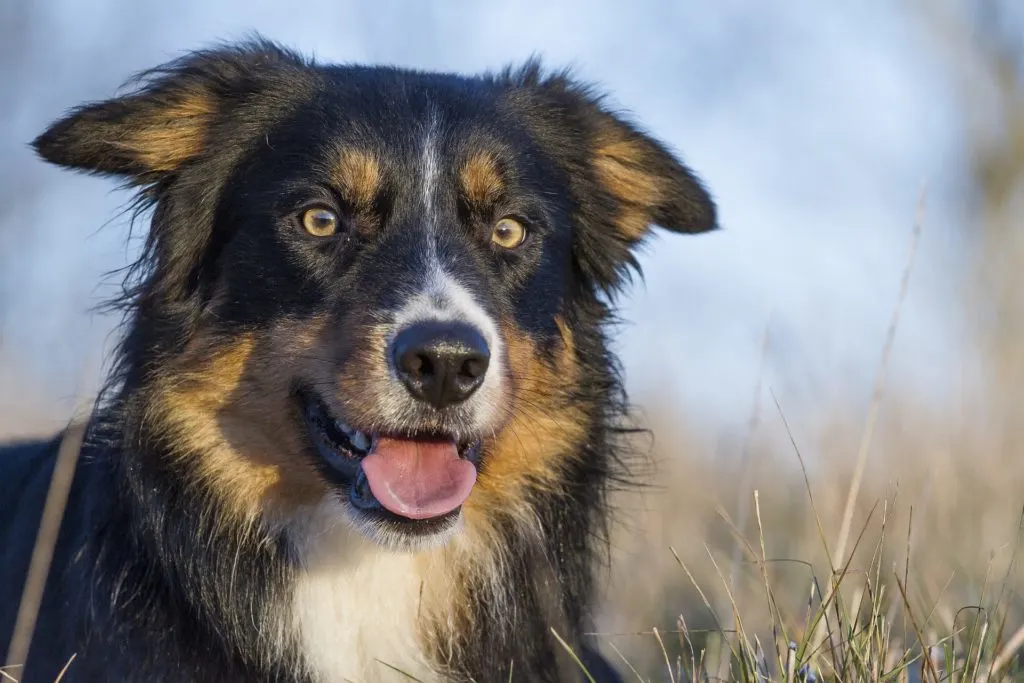 Known as very intelligent, energetic, and loyal, the Border Collie German Shepherd Mix inherits some of the best qualities from both of their parents. Be sure that the Border Collie German Shepherd Mix is an excellent family dog who forms close bonds with the humans in their life and will act as a protective guardian.
The Border Collie German Shepherd Mix is a large dog. As is always the case with newer mixed dog breeds, exact size standards might vary. Most weigh in at 70 to 80 pounds and range in height from 21 to 29 inches.
This breed could have many colors and the main colors of the Shollie's coat are black, brown, golden, and white. Often, it's a mix of two or more colors. You can probably guess their coat length, It's usually described as medium in length, and it's dense and straight in terms of texture and feel.
So, when it comes to personality, Shollie is a solid mix between being affectionate towards the humans in their life and also acting as a protector of the family. We mentioned this above. Also, be sure that the dog will form an exceptionally strong bond with children. They will also display protective behavior if strangers approach.
The Shollies are generally considered to be healthy dogs. Although the mixed breed can be predisposed to some of the same conditions that the German Shepherd Dog and Border Collie face. The most common health issues are bloating, elbow and hip dysplasia.
Did we spark your curiosity on the GSD Border Collie Mix?
German Shepherd + Great Pyrenees
As it usually is with mixed breeds, we can't tell you exactly how the GSD Great Pyrenees will look or act like. When you mix two different breeds it's hard to predict which traits from which parent breed they will take on.
The Shepneese, what this mix is also called, is a large dog. Both of its parents are big dogs, so you can't expect anything else from their puppies. Based on their parents' size we can come to a conclusion that the Shepnees can be anywhere between 24 and 30 inches tall and weighs a minimum of 70 pounds.
The Shepnees can look like an equal mix of both parents, or they can look more like one or the other parent breed. What we can tell you is that this dog will have a long muzzle and big ears. Their coat usually looks more like the GSD parent's coat. Now, their coat can be long or short. There is no rule to that. Both the parents have a double coat, so their mix will too.
Both the GSD and the Great Pyrenees are amazing dogs. So you can expect the same from their puppies. The Shepness is a brave dog, a dog that will protect his home and family. They will do anything to keep you safe.
The Great Pyrenees German Shepherd mix has a lifespan of between 7 and 12 years. Usually, they are healthy dogs, but they can inherit health issues their parents are susceptible to.
Need more info? We have a full article on the GSD Great Pyrenees.
GSD + Chow Chow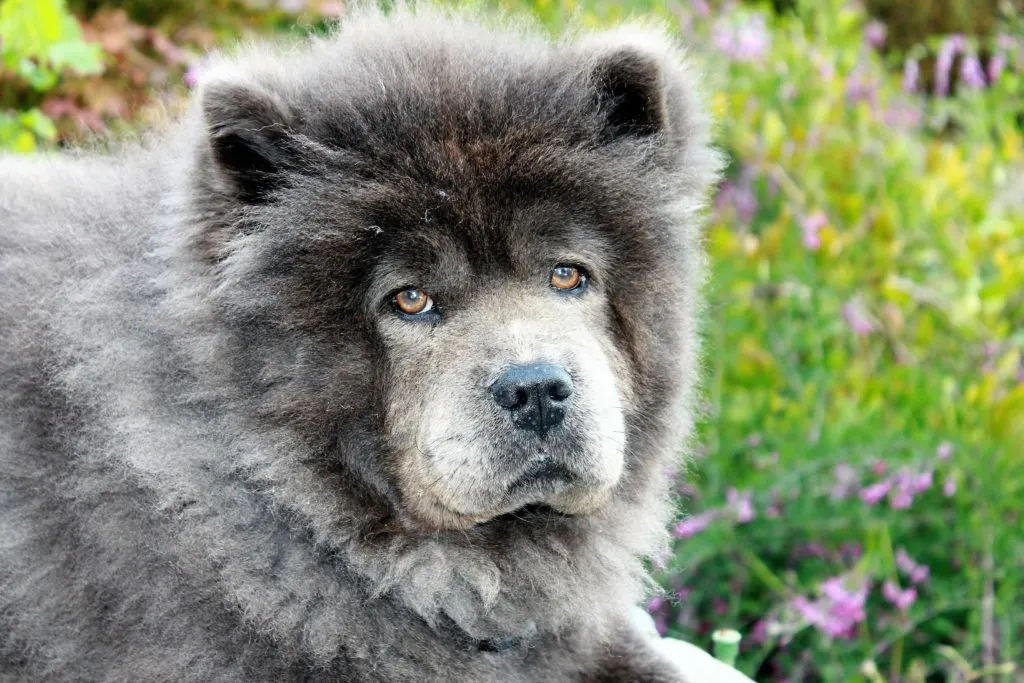 The German Shepherd Chow mix is a crossbreed between the German Shepherd and Chow Chow. This mix is usually called Chow Shepherd.
There is a lot to cover about the German Shepherd Chow Mix. This designer dog is a truly remarkable canine that can be a great pet if you're a good owner. This dog needs a lot of care, exercise, and training. So, if you don't think you can give them all that, then they might not be for you.
They are usually between 45 and 90 pounds heavy and are between 22 and 26 inches tall. But, this is just average size, they can be smaller or bigger than this.
As already said, they can look like either of their parent breeds. But, generally speaking, they usually look more like their Chow Chow parent breed. They kind of look like a lion.
The German Shepherd Chow mix can be a good family dog and watchdog. These dogs are brave and protective. They are also loyal and alert with strangers.
The German Shepherd Chow mix also needs a lot of exercises. If they don't get enough stimulation, mental and physical, they will get bored and destructive. So, take them on long walks, runs, and hikes.
The German Shepherd Chow mix is known for suffering from hip and elbow dysplasia. A genetic illness that can actually be avoided. If you're buying from a good breeder, they will make sure they test their dogs for certain illnesses and take them out of the line through proper breeding.
Learn more about the GSD Chow Chow.
German Shepherd + Belgian Malinois
The Belgian Malinois and the German Shepherd are two of the most powerful dog breeds in the world. Now imagine them combined in one hybrid breed. Well, the Malinois X is exactly that, a Belgian Malinois German Shepherd mix.
The Malinois X is a new mixed breed. This designer dog is a smart, kind, and energetic dog. It seems like they got all the best traits from both parent breeds.
The Malinois X can be a bit smaller than its parent breeds. Both male and female Malinois X can be between 20 and 26 inches tall and weigh between 65 and 85 pounds.
The Malinois X can look like either parent breed. They have a flat skull and a long muzzle with a black nose. These dogs have deep-set almond-shaped eyes that are usually brown. Their ears are set high and erect. The Malinois X has a sturdy and athletic body that is covered with a coarse double coat.
This mix is loving and devoted, They are also loyal and protective. They will do anything to keep their home and family safe. Besides this, they are full of energy and can sometimes be a bit demanding. This dog won't let you ignore it!
Unfortunately, there are health problems they are prone to. This is why it's important to take them to the vet for check-ups at least twice a year. That's where your vet should make several tests. The most common ones are hip and elbow dysplasia, epilepsy, bloating and hemophilia.
If you still have some unanswered questions, we have a full article on the Malinois X.
GSD + Great Dane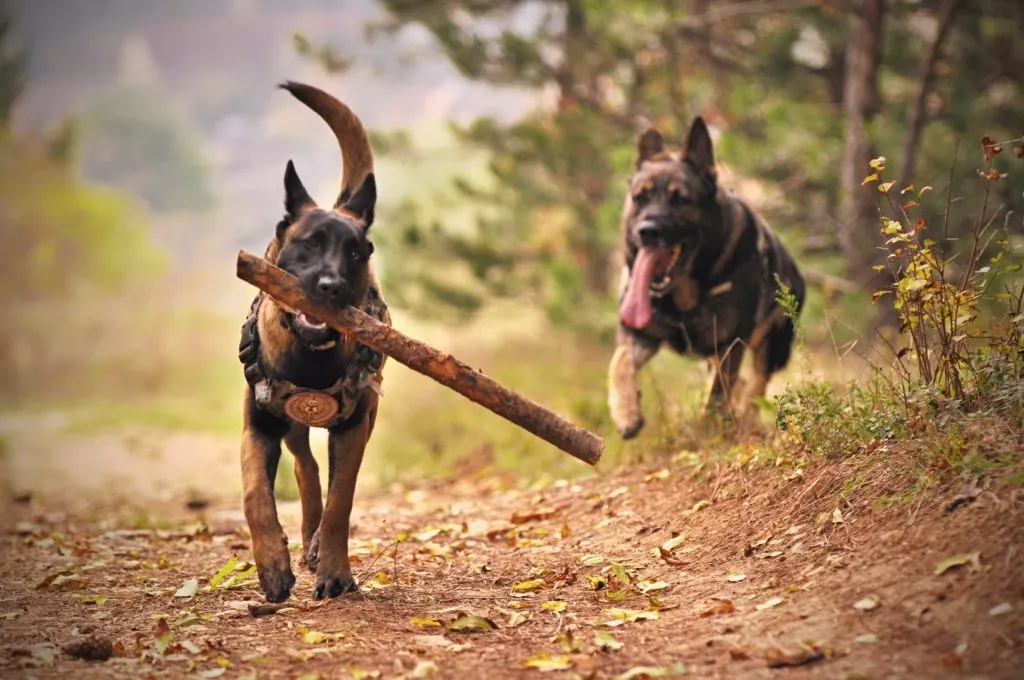 The Great Dane German Shepherd Mix is also called the Great Shepherd. And for good reason! There is a hand full of famous dog breeds, and the Great Dane and German Shepherd are one of them.
When getting a mixed breed it's best that you like both breeds and their traits. And you shouldn't have many expectations. That way you won't be disappointed once you get your puppy. Be open-minded.
When we take the size of both parent breeds into consideration we can say that the Great Shepherd will be between 28 to 30 inches tall and weigh between 65 and 100 pounds. The Great Shepherd is a tall, strong dog. Their bodies are muscular, but at the same time lean. Their ears can be erect or drooping down. They have dark eyes and a long muzzle.
Usually, their coat can be black, brindle, fawn, harlequin, or a combination of two or three colors. Their coat can be either like the German Shepherd parent breeds' or as the Great Dane parent breeds'.
The Great Shepherd is usually a very social and smart dog. The Great Dane is a friendly dog, the German Shepherd is a bit more reserved. So, some Great Shepherds will be very friendly and outgoing. Others will be more protective and reserved.
You know that mixed breeds are usually healthier than purebreds. And they live pretty long lives. Their life expectancy is between seven and 10 years. But, that doesn't mean they can't get sick. They are very prone to joint problems.
Left wanting to know more? Here's our full article on the Great Shepherd.
German Shepherd + Doberman
The Doberman Shepherd is an interesting mixed breed. But they are of course not recognized by the AKC. They are very powerful, but some of their characteristics might surprise you.
This breed is a mixed breed. So, we don't know how they will really look like. What we do know is that they will be big dogs! Very big actually! They will get between 22 to 26 inches tall and weigh between 90 to 100 pounds.
The Doberman Shepherd is a muscular dog. But they are also lean and have long muzzles and dark, scary eyes. Their ears are usually upright. Their coat is short but very soft. It can be black, tan, or a mix of black and tan colors. The Doberman has a single-layer coat. German Shepherds have a double coat. So their mix can have either.
It might not seem like it, but this dog is loving and affectionate. They are attached to their family and love to show them how much they love them. So, you could say that they are intimidating on the outside, but loving and gentle on the inside.
They are also reliable, you can really count on them to protect you. If they sense you're in danger, they won't hesitate to bite anyone who wants to hurt you. And their bone-breaking bite can be a dangerous weapon.
These dogs need a lot of care and attention, and they need someone who knows what they are doing. Someone who has experience with dogs. So, they are not suited for first-time dog owners.
Learn more about the German Shepherd Doberman mix.
GSD + Beagle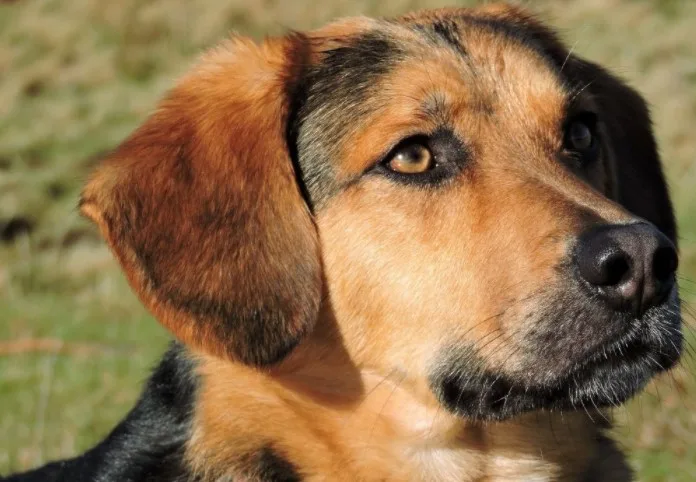 One thing is for sure, the Beagle Shep is a very intelligent designer dog. Because this is a hybrid, there is no rule on which traits the dogs will have. Will they be more like one parent breed, or the other.
The German Shepherd Beagle mix is around 15 to 24 inches tall, and 20 to 70 pounds heavy. There is no rule how they will look like. It depends on which parent they take after. They can look more like the German Shepherd parent, or more like the Beagle parent.
We know that the German Shepherd is bi-colored, and so is the Beagle. So the Beagle Shep will be as well. Their coat is dense and medium length. They could even have a double coat. It can be black, liver, blue, red, tan, or white.
If you're sporty and active — then this is the dog for you! But, keep in mind. They are a bit stubborn. So you will need a lot of patience when training them. Early socialization is a must too! You want them to trust people and be calm when they grow up. And not attack everyone and everything that is unfamiliar to them.
The Beagle German is a very healthy dog. They don't have many health problems at all. But that doesn't mean they can't get sick at all.
In some cases they can inherit conditions like hip dysplasia, elbow dysplasia, general mobility problems, epilepsy, bloating.
Pretty fascinating combo, huh? That's why we have a full article on the GSD Beagle mix.
German Shepherd + Poodle
Even though a mix of the GSD and Poodle sounds like pure chaos. It's not. In fact, the Shepadoodle is a surprisingly amazing dog.
The Shepadoodle is a mix between the hardworking German Shepherd and the elegant Poodle. This designer dog was bred for work, but they have a gentle nature. So, they soon became companion dogs.
This is a medium to large size dog. Depending on the size of the Poodle. They can weigh between 50 and 125 pounds. So, they can get very heavy. And they are between 22 and 28 inches tall.
Their life expectancy is around 12 to 14 years and they are generally speaking healthy dogs.
Shepadoodles' fur is usually a combination of black and brown. But, they can also come in tri-color black, brown, white, and can also be a single dark color. You can guess the color of the puppies based on the coat color of the parent Poodle.
It's not easy to predict the nature of the Shepadoodle. But, generally speaking, the German Shepherd Poodle Mix is a very smart dog. But they also have a lot of energy. They learn very quickly. So, they will learn every trick or command you're trying to teach them with ease.
Because they are large dogs, they need plenty of living space. So, if you live in a tiny apartment, they might not be for you. The Shepadoodle needs a big house with a big yard. Otherwise, your dog will feel trapped and become destructive.
Learn more about the Shepadoodle.
GSD + Corgi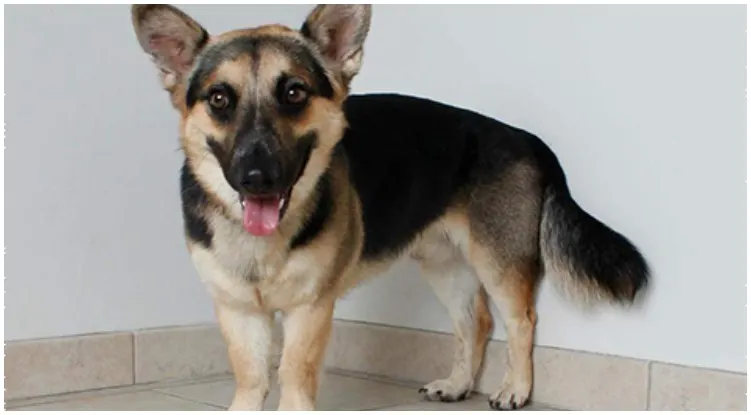 Corman Shepherds go by several names, including the German Corgi and the Corgi German Shepherd. Despite their unfortunate status as a designer breed, you may find these adorable dogs in shelters and rescues.
These pups are really excellent family pets, though they can also manage in smaller spaces like condos and apartments because of their size, provided that the owner is an incredibly active person. They have a tendency to guard and be stubborn, so the Corman Shepherd may sometimes get aggressive towards strangers.
Since the German Shepherd Corgi mix is a relatively new designer breed, there are few standards when it comes to size. Most weigh in anywhere between 20 to 70 pounds and range in height from twelve to 15 inches at the shoulder. However, many can be smaller or larger.
Many Corman Shepherd enthusiasts describe their mixed breed dog as a spunky, goofy, loving pup who has a lot of energy to burn. Previously said, led us to the fact that a Corman owner has to be an active person who is ready to spend a lot of time with his pup.
The Corman Shepherd breed is predisposed to some of the same conditions that the Corgi and German Shepherd also have. While most are generally healthy, some may be prone to a few health issues. Most common ones are obesity, hip dysplasia, cataracts, back problems.
Just like with any dog breed, your chances of getting a healthy dog are higher when buying from a certified breeder.
Need more info? We have a whole article on the GSD Corgi.
German Shepherd + Chihuahua
There is one rule for the breeding of these dogs. It's always bred with a female GSD and a male Chihuahua. Biologically speaking, a female Chihuahua would have no chance of carrying out the pregnancy with these puppies. As they are simply too tiny to do so.
If you are lucky, your German Shepherd Chihuahua mix will be highly intelligent, a bit stubborn, but still loyal and affectionate. However, if they aren't well trained, their stubbornness can easily get out of hand. Then they could reflect the darkest side of the personality from each parent breed.
Getting involved with training your dog and socializing him from the start will make your life so much easier. If you don't train your German Shepherd Chihuahua mix dog from an early age, chances are that you will end up with an awfully stubborn canine. And their stubbornness truly has no limits.
Another big issue is that this designer breed may bark. A lot. And they can go on for the whole night barking at nothing in particular.
Most commonly, Chihuahuas are prone to patellar luxation, while German Shepherds suffer from hip dysplasia. Their crossbreed could inherit either one of these diseases. However, you will lower the risks by making sure they live a healthy life.
The mix breed is expected to live for around 16 years. Your dog is always more likely to live a longer and healthier life if you decide to get him from a reputable breeder.
We have a whole article just about the GDS Chihuahua mix.
German Shepherd + Golden Retriever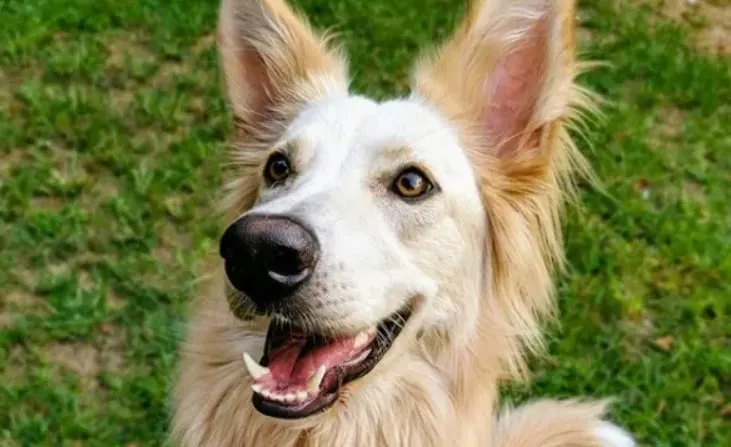 The Golden Shepherd is probably one of the most energetic, fun, and friendliest pup you will meet. But besides this, they are also unbelievably loyal and intelligent! You could say that with the German Shepherd Golden Retriever Mix you're getting the best of both worlds.
The Golden Shepherd can vary in size, however it will always be somewhere between 22 and 26 inches tall, and they will weigh between 55 and 85lbs. The females will of course be smaller and lighter than the males.
When it comes to the color of these dogs, it's always a surprise (even for the breeders)! Given that the German Shepherd has a black and tan coat, and the Golden Retriever has a golden coat, the Golden Shepherd could have any combination of these coat colors!
Even though it isn't really possible to fully predict your Golden Shepherds temperament you can get an idea by looking at the parents. But generally speaking Golden Shepherd will be a high energy dog that loves playtime with their humans. Besides this they'll be loving and affectionate!
If you want a dog who is a quick learner and who you can teach a lot of tricks the Golden Shepherd is perfect for you! Keep in mind that the most effective training method is positive reinforcement! They can also be very easily trained to herd, to retrieve, and even as therapy dogs or guide dogs!
Did we left you wanting to know more about the Golden Shepherd?